Arsenal defender Nacho Monreal has revealed that he watches other full-backs and the tactics they deploy in order to improve his own game. The Spaniard has not been called up to the national team and will be using his free time to watch the internationals, while keeping a close eye on the other full-backs.
Monreal has been an integral part of the Arsenal squad, pipping Kieran Gibbs to the first XI, starting in each and every game thus far in the league. Barring the first game, where the Gunners lost 4-3 to Liverpool at the Emirates, the defence has coped very well with the addition of Shkodran Mustafi, conceding only three goals in the other six games.
The Gunners are on a five-game winning streak in the league, the best in the division and will come back from the international break to face Swansea City. Arsenal have a flurry of fixtures following the break, including Champions League group games against Ludogorets and the fourth round of the EFL Cup, against Reading at home. The north London club have a relatively tricky outing in November when they face Tottenham Hotspur at home before travelling to Manchester United.
"There are games you just watch for entertainment, you forget everything else and you just try to be a football fan," Monreal told Arsenal's official website. "But there are many games with different coaches, tactics and styles of play. So you keep an eye on the movement of the players, on the tactics, and how the team regroups - you try to take it in and learn.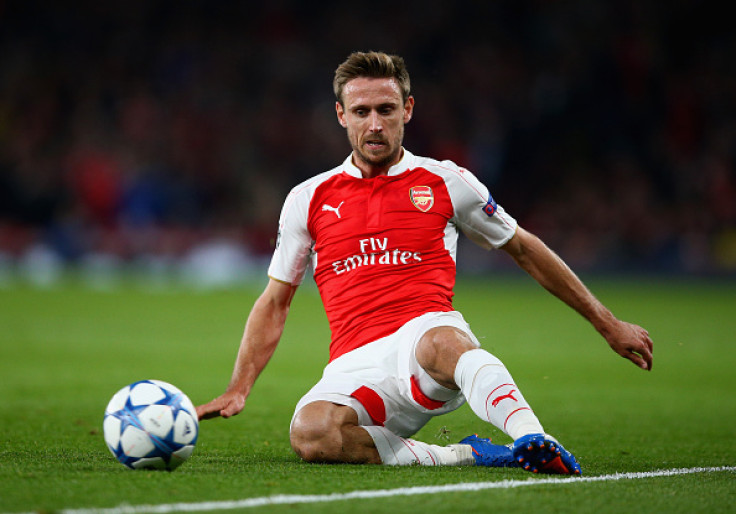 "Obviously being a full back I try to watch the other full backs, for how they defend, how they attack, their movement, so I can take ideas from them, and think about how I can improve and what I can correct in my game."