Fourteen-time men's singles Grand Slam winner Pete Sampras has backed Andy Murray and Novak Djokovic to return in 2018 and challenge for the major titles despite struggling in 2017.
The Scot took over the world number one ranking from Djokovic after a blistering run of form that saw him win five titles in a row at the end of last year. But he was unable to maintain that form coming into the new season.
Murray won just one title this year at the Dubai Open and struggled for form in the other events. He lost in the quarter-finals at Wimbledon after struggling with a hip injury and has since indicated that he will not play again in 2017.
Similarly, Djokovic has also had a difficult year after dominating the game in the recent past. The Serb managed to win two titles in 2017 but has been struggling for form and fitness like the Scot. The former world number one has also called time on his current campaign owing to an elbow injury and will only return in 2018.
Sampras is confident that the duo will be eager to get back to winning ways when they return but believes it will depend on their fitness. Murray has won three majors thus far and has been backed to add to his tally before the end of his career.
"Oh yeah, I think if you take that much time off, they're going to be very eager and determined [to succeed]," Sampras told The Independent. "I'm sure Novak and Andy are going to be right in the mix next year and compete for majors."
"Can he be the same force as he was before? Without a doubt. I don't see anything stopping Andy from a tennis-playing standpoint. He's one of the best in the world.
"It's just a matter of playing well at the right time. The only thing that can hold him back is injuries, because he does rely so much on his movement. Once you can't move and grind out the matches like he can, it's tough for him. It's tough for anybody," the American explained.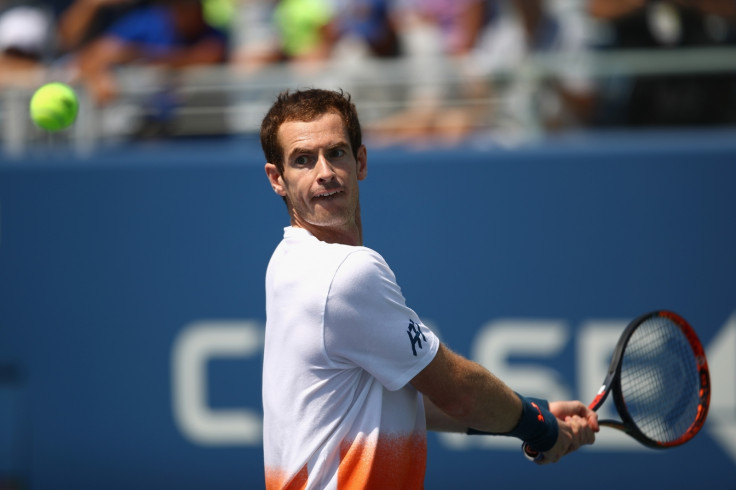 Meanwhile, Sampras also focused his attention on the main storyline of the 2017 season – the resurgence of two legends Rafael Nadal and Roger Federer. The duo's future in the game was questioned after both of them struggled with injuries in 2016. The former had last won a Grand Slam in 2014, while the latter's last major triumph came in 2012.
Nadal and Federer have turned back the clock and displayed some of their best tennis to get back to number one and two in the world respectively. Both the players have five titles apiece which include two Grand Slam titles each – the Australian and Wimbledon for Swiss and the French and US Open for the Spaniard.
They are now getting ready to battle it out for the year-end number one ranking and it is certain to be an entertaining end to the 2017 season with the two tennis legends going head-to-head once again.
Nadal's form and age – at 31-years-old, he is five years younger than Federer – has led many including his long-time coach and uncle Toni Nadal to back him to catch the Swiss ace's record of 19 men's singles Grand Slam titles. The Spaniard is currently three behind on 16 titles and Sampras has admitted that it is possible if he decides to play well into his late thirties like Federer.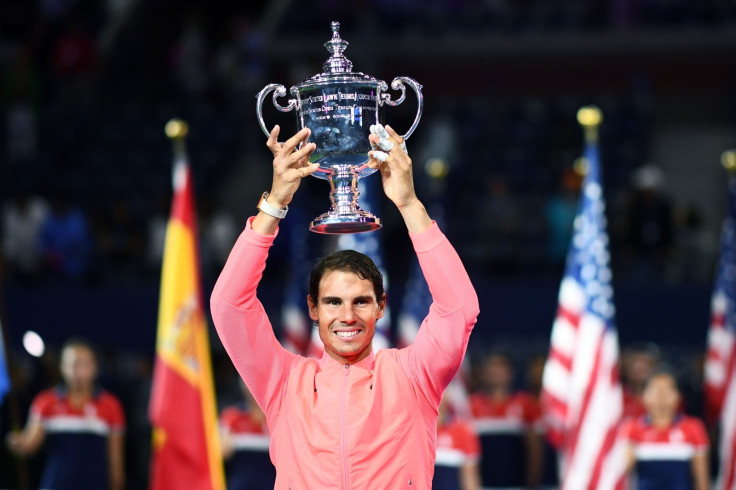 "Can Rafa beat Roger's record? Basically it's up to Rafa and how much he wants to play and how much he loves the game," Sampras, who is now third in the all-time list added. "If he said: 'Hey guys, I'm gonna play until I'm at least 35', I'd say he's got a pretty good shot at doing it."
"There's the age gap [between him and Nadal]. Five years is quite a bit in tennis. It just depends on how much longer Roger wants to go on, if he's enjoying it and how his body holds up.
"I just think it's great for the sport to see the [revival] of their rivalry. It's quite remarkable," the 14-time major winner said.