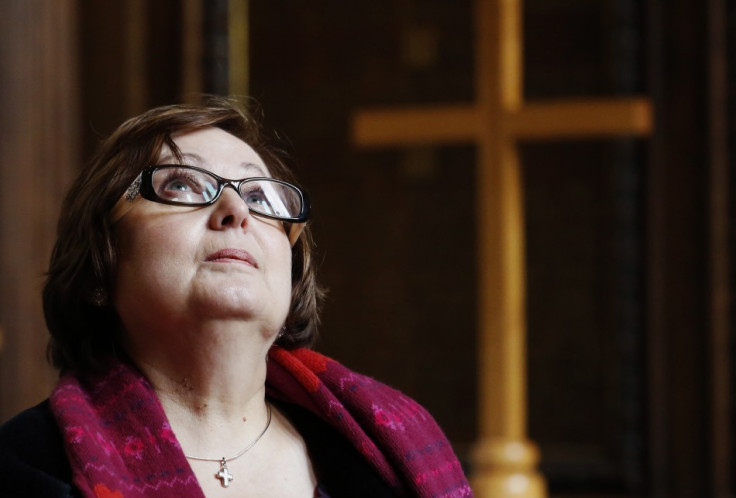 A British Airways employee who lost her job because of her devout Christian faith has won her case for discrimination at the European Court of Human Rights (ECHR).
The Court ruled that the airline infringed check-in clerk Nadia Eweida's basic entitlement to freedom of religion when it attempted to ban her from wearing a small crucifix around her neck while on duty.
Ewedia, 60, of London, was forced out of her job in 2006 after refusing to remove her chain, and eventually took her case to Europe after losing an employment tribunal.
Speaking after the ruling, Eweida said: "I feel vindicated and that Christians have been vindicated here and in Europe as well.
"It's very important really, it means Christians can move around freely in their workplace without recrimination or decimation. They can display their faith symbols on a par with other colleagues who are allowed to display their faith symbols."
The verdict was welcomed by Archbishop of York John Sentamu, who said: "Christians and those of other faiths should be free to wear the symbols of their own religion without discrimination.
"Christians are not obliged to wear a cross but should be free to show their love for and trust in Jesus Christ in this way if they so wish."
However the ECHR rejected three other appeals for workplace discrimination brought by Christians.
Among those whose case was rejected is former NHS nurse Shirley Chaplin, who left her profession after 30 years when she was ordered to remove a cross on health and safety grounds.
Meanwhile, European judges rejected appeals by marriage counsellor Gary McFarlane, 51, and registrar Lillian Ladele. McFarlane claimed he was ousted from his role after revealing he would feel uncomfortable issuing advice to gay couples, while Ladele refused to conduct gay civil ceremonies.
The Secular Society welcomed the three rejections, saying the plaintiffs should find other jobs if workplace rules were incompatible with their beliefs.
"If they had won these cases, it would have driven a coach and horses through the equality laws. The rights of gay people to fair and equal treatment would have been kicked back by decades," said the Society.
"It is always better if employers can reach some kind of accommodation with their staff on these issues, and in the vast majority of cases, they do. But when employees refuse to carry out all the duties that their job entails, it is reasonable for employers to discipline them.
"Religious people who feel elements of their job go against their conscience can always find employment that better matches their needs. That is true religious freedom."
Full Gay Rights Threaten Christians in Public Life, Says Anglican Mainstream