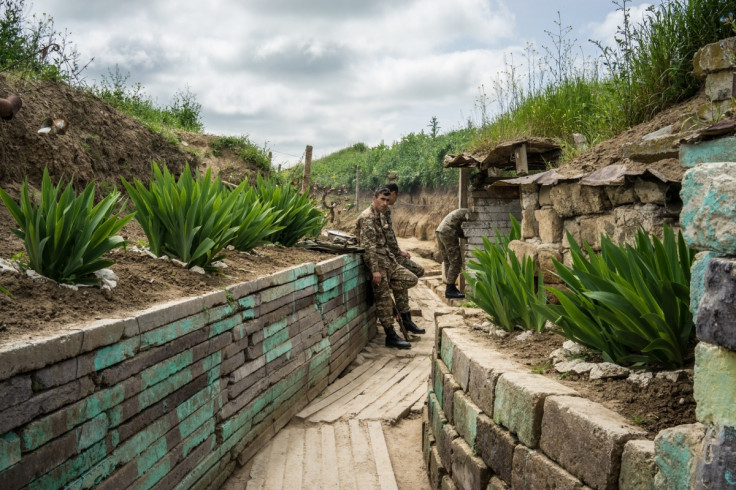 Russian leader Vladimir Putin has called for an immediate end to fighting between Armenian and Azerbaijani military forces in the separatist Nagorno-Karabakh region. Associated Press reported that officials from both countries blame the other side for the conflict, which began overnight on 1 April.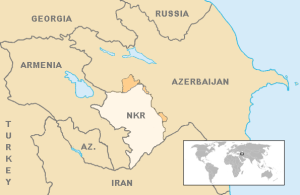 Nagorno-Karabakh, which is recognised as part of Azerbaijan by the United Nations but declared itself independent nearly 25 years ago, has been controlled by ethnic Armenians and Armenia's military since a 1991-1994 ethnic war ended in a ceasefire.
Armenian forces occupy areas outside of Nagorno-Karabakh. Although the sides are separated by a demilitarised zone, both frequently claim the other side violates it.
AP reports that the Armenian Defense Ministry said Azerbaijan used warplanes, tanks and artillery have attempted to invade Nagorno-Karabkh, with the country insisting "Azerbaijani authorities bear all responsibility for the unprecedentedly supercharged situation".
Meanwhile, the Azerbaijani Defence Ministry said the fighting began when Armenian forces fired more than 120 artillery shells into Armenian-controlled areas, striking civilian residential zones. The ArtsakhPress Agency, which is based in Nagorno-Karabkh's capital Stepanakert, reported that a 12-year-old girl was killed in the assault.
Armenia's Defence Ministry spokesperson Artsrun Hovhannisyan has also claimed an Azerbaijan helicopter had been shot down. This has been denied by an Azerbaijan Defense Ministry spokesperson.
The Kremlin-controlled news agency RT has said that Vladimir Putin called on both sides to end the conflict, and that Moscow was in contact with the Organisation for Security and Co-operation in Europe (OSCE) group tasked with monitoring the ceasefire in the region. The sudden escalation in violence in the region is cause for concern for Russia, as it may lead to a regional war on Russia's doorstep.
The autonomous Nagorno-Karabakh Republic shares borders with Armenia on the west, and Iran on the south. Despite claiming independence in 1991 after a referendum in the dying days of the Soviet Union, it is only recognised by Abkhazia, South Ossetia and Transnistria. Uruguay has also said it is considering recognising the Nagorno-Karabakh Republic. Until the referendum, the area was controlled by the Union of Soviet Socialist Republics (USSR).