The iCloud hacker has struck again.
After a series of nude photos of over 100 A list celebrities were leaked online three weeks ago, Kim Kardashian, actress Vanessa Hudgens and American goalkeeper Hope Solo, have become the last victims of the hacker.
Hackers gained access to the iCloud accounts of celebrities including Jennifer Lawrence, Cara Delevingne and Reese Witherspoon and stole their intimate pictures.
The images were then posted to the anonymous image-sharing forum 4chan and Reddit. They were quickly removed by Reddit in line with their policy on sharing hacked photos.
The pictures were posted by someone using the name 'OriginalGuy' who is part of a criminal gang that has been systematically stealing the information from high-profile figures for several months.
The new images reportedly show a woman resembling Kardashian, taking nude selfies in a bathroom setting.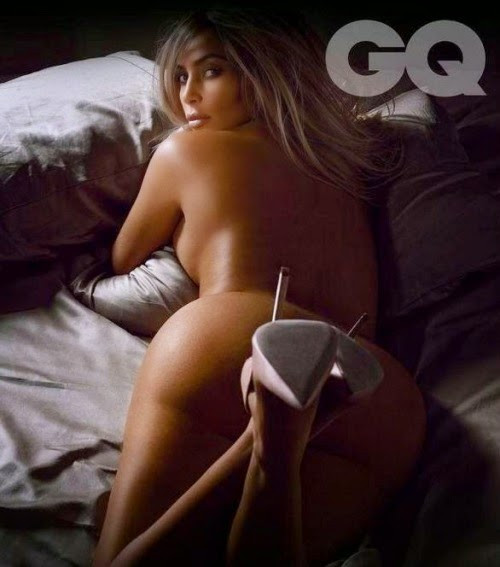 The reality star is famed for posting scantily clad selfies on social media and was previously at the centre of a sex scandal in 2007, when a sex tape featuring her and then-boyfriend Ray-J was leaked. She recently posed naked for the cover of GQ magazine.
Following the leak, a representative of Jennifer Lawrence issued a statement to The Hollywood Reporter saying: "This is a flagrant violation of privacy. The authorities have been contacted and will prosecute anyone who posts the stolen photos of Jennifer Lawrence."
Other stars said to have been affected include Avril Lavigne, Cat Deeley and singer Rihanna. Actress Mary Elizabeth Winstead acknowledged that the pictures in which she is featured are genuine.Sex Tape actress Cameron Diaz, who has not been affected by the iCloud hacking scandal, called the nude photo leak "a major violation."
Speaking on ITV's This Morning, she said: "Whoever has done it, they will be caught and made examples of. This can happen to anyone. If these guys can do it to this group of people then everyone's vulnerable to it. I think that people really need to look at... how would they feel if it happened to them?'
It has since been reported that Apple's iCloud storage service was the source of the leak. Apple said it was 'outraged' by the attacks, adding that they were the result of 'a very targeted attack on user names, passwords and security questions'.
FBI spokeswoman Laura Eimiller said it was "aware of the allegations concerning computer intrusions and the unlawful release of material involving high-profile individuals, and is addressing the matter."