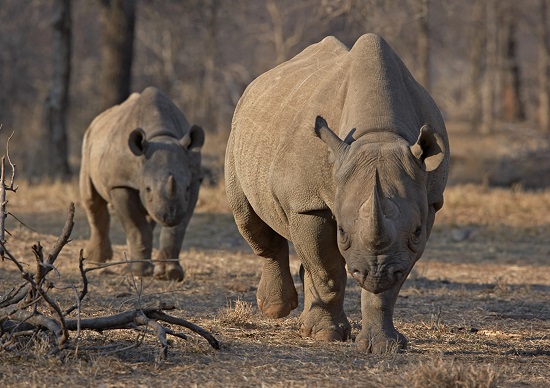 The Namibian government has decided to dehorn rhinos in national parks in a bid to curb poaching in the country.
The Ministry of Environment and Tourism justified the decision by saying the country is witnessing a surge in killing of the animals for their horns. At least 14 rhinos have been killed so far in 2014.
Namibia is home to the largest concentration (1,750 out of nearly 5,000) of the black rhino subspecies, which is critically endangered. Namibia homes 469 Southern white rhino.
Rhino horns are mainly illegally traded with Vietnam and China for use in traditional medicine.
"Rhino poaching has risen dramatically, that is why we have to take some immediate and drastic measures," Deputy Environment Minister Pohamba Shifeta told Bloomberg.
The dehorning procedure is being conducted in the northern Kunene and Omusati regions, and Erongo in the west, where rhinos face the biggest risk of poaching, he explained.
The animals are darted with an anaesthetic and then they have their horns cut off with a chainsaw or hacksaw.
Shifeta explained that the Namibian government is planning to stockpile the horns and sell them after receiving approval under the UN's Convention on International Trade in Endangered Species of Wild Fauna and Flora, or CITES.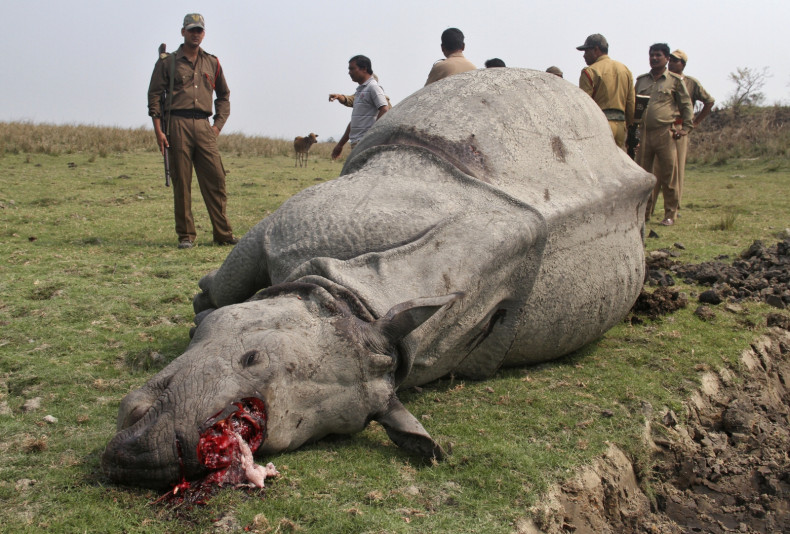 In neighbouring South Africa, one of the countries worst affected by rhino poaching, at least 558 rhinos have been killed since the beginning of 2014. Last year, the number of rhinos killed was 1,004.
Namibia and Elephant Poaching
Poaching does not target only rhinos, but also elephants in Namibia, where at least 43 of the animals have been killed for their tusks in 2014.
Namibia sparked controversy in July 2014 after announcing it would issue hunting permits to allow people to shoot at desert elephants to solve human-animal conflict.
According to campaigners, worldwide 35,000 elephants and 1,000 rhinos are killed each year through ivory and rhino horn poaching, and the animals could be extinct in 20 years.