Rhino Anti-Poaching War in South Africa 'Far from Being Won'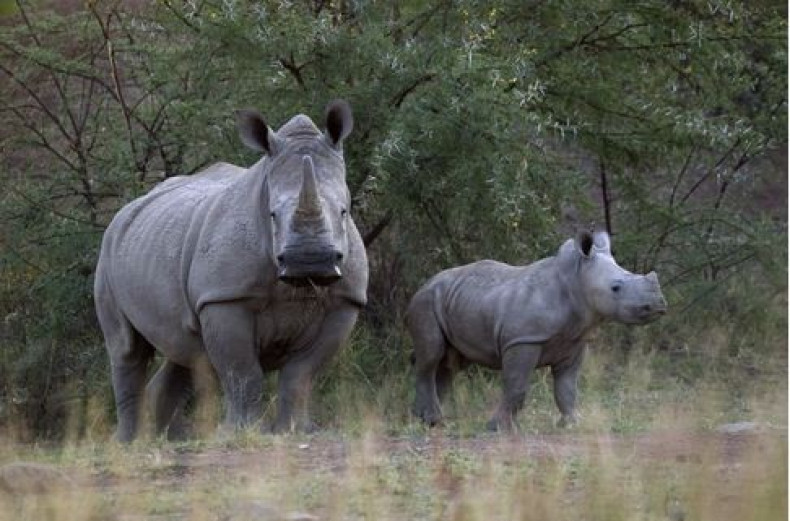 The war against rhino poaching in South Africa's Kruger National Park (KNP) is far from being won, an anti-poaching chief has warned.
Retired major general Johan Jooste said that more has to be done to combat the poaching activity in the 22,000 sq km park.
"Are we winning the war? I would say not yet... the war in the bush is only 20% of the fight against rhino poaching," Jooste told a group of journalists and a Vietnamese delegation visiting the park.
"It's like defending a country with a 3,000km boundary."
KNP is one of the largest reserves in Africa. At least 370 rhinos have been killed in the park since the beginning of 2014. In 2013, the numbers of rhinos killed was 606.
Last July, a Thai rhino poacher was sentenced to 77 years in jail by a South African court, after he had entered KNP with two accomplices and killed three rhinos.
The sentence came as SANParks, which runs KNP, announced that it is considering relocating some of the animals from the park in order to decrease the possibilities of poaching.
In a separate interview last August, Jooste, who signed a five-year-contract with KNP in 2013 to fight illegal poaching in the reserve, said: "Throughout Africa, rangers are performing military roles to battle poachers. We have to militarise our ranger corps.
"This problem will not go away. Supply meets demand in Africa. Poaching of rhino is low-risk criminal activity (compared to a cash-in-transit heist), it requires few logistics and it's relatively easy. A poacher can easily carry a set of horns between 6 and 9kg and he earns millions of rand ultimately."
Rhino poaching in South Africa has dramatically risen as demand for horn in Asia has increased.
Vietnam is one of the biggest buyers of horn, which is used in Chinese traditional medicine.
In 2012, Vietnam and South Africa signed a deal aimed at cracking down the illegal trading of horns. The deal came as Traffic, a wildlife trade monitoring group, identified Vietnam as the main destination for illegal rhino horn.
Since the beginning of 2014, poachers in South Africa have killed at least 558 rhinos. Last year, the numbers of rhinos killed was 1,004.