Top Democrat Nancy Pelosi, the minority leader of the US House of Representatives, has denied that a trove of documents leaked online by a mysterious 'hacker' known as Guccifer 2.0 came from her personal computer – yet still blames Russia for their release.
On 31 August, Guccifer 2.0 leaked what purported to be Democratic Party files hacked from Pelosi's PC at the Democratic Congressional Campaign Committee (DCCC), including a confidential email outlining "tactics" on how to manage activists of the Black Lives Matter (BLM) movement.
"No hacked, dumped or doctored documents can be attributed to her computer," Drew Hammill, the spokesperson for Pelosi asserted in a written statement to The Hill, after claiming the House leader does not have a personal computer at the DCCC.
He added: "In regard to the memo about Black Lives Matter, Leader Pelosi does not support the content or attitude of this memo. On many occasions, Leader Pelosi has publicly supported the ideals embraced by the Black Lives Matter movement and continues to do so."
As previously reported, the BLM document stated that campaign staff should offer to meet with local activists but "invited BLM attendees should be limited." The memo's author, staffer Troy Perry, advised to "listen to their concerns" but "don't offer support for concrete policy positions."
The BLM document was released by Guccifer 2.0 alongside nine other DCCC files. These included memos on Benghazi, talking points about the rise of the Islamic State (IS) and financial contribution records. All of the files, according to Guccifer 2.0, were found on a computer used by Pelosi.
Despite denying the leaked documents came from her PC, the Pelosi representative has already attributed the attack to hackers aligned with the Kremlin. "This attempt by Russia to influence our election has no place in our democracy," Hammill wrote in his statement.
Neither the Obama administraton nor US officials investigating the ongoing Democratic Party leaks have directly attributed the attacks to the Russian state. However, a number of US-based cybersecurity firms have produced detailed analysis showing how this is likely the case.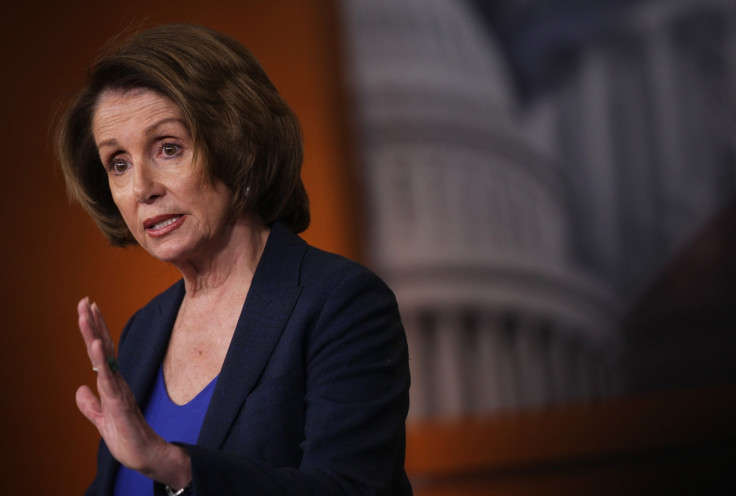 In a recent speech, Democratic Party presidential nominee Hillary Clinton also claimed that Putin's intelligence services had attacked the US with the aim of destabilising the election process.
"You've seen reports. Russia's hacked into a lot of things, China has hacked into a lot of things," Clinton said. "Russia even hacked into the Democratic National Committee, maybe even some state election systems. So we have got to step up our game."
The Guccifer 2.0 figure, self-described as a hacktivist, surfaced directly after news broke about a major cyberattack at the Democratic National Committee (DNC) in July. Ever since Guccifer 2.0 claimed responsibility for the attack, the Democratic Party has suffered a constant drip-feed of leaks.
Many cybersecurity experts and analysts suspect that Guccifer 2.0 – who claims to be Romanian – is in reality a propaganda tool constructed and maintained by Russian Intelligence. In light of the mounting claims, President Vladimir Putin has been forced to deny involvement in the hacks.
He told Bloomberg in an interview: "Does it even matter who hacked this data? The important thing is the content that was given to the public [...] I don't know anything about it, and on a state level Russia has never done this."