Clinton: US should use 'military response' to fight cyberattacks from Russia and China
Clinton said the US should 'lead the world in setting the rules in cyberspace'.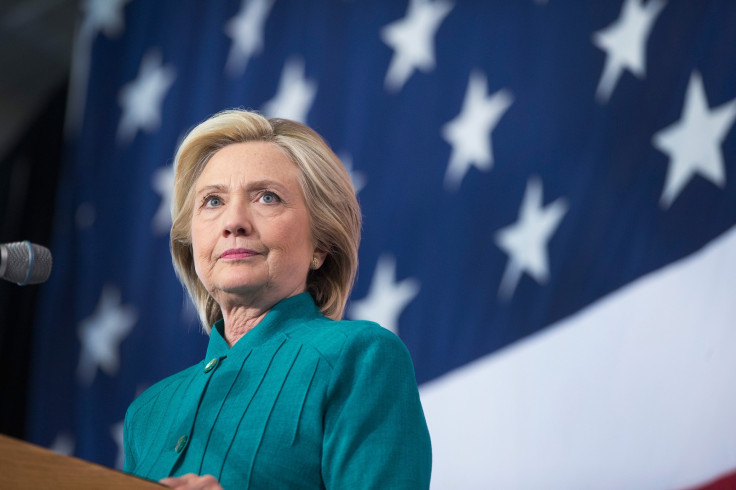 Hillary Clinton, the Democratic Party presidential nominee and former US secretary of state, has said that if she becomes president cyberattacks against US interests will be treated "like any other attack" – and that includes military action.
The candidate, who has been investigated by the FBI over use of a private email server to store classified material, was speaking on the campaign trial at the American Legion National Conference in Cincinnati, Ohio on 31 August.
"As President, I will make it clear that the United States will treat cyberattacks just like any other attack. We will be ready with serious political, economic, and military responses," she told the attendees, largely made up of veterans and their supporters.
"We are going to invest in protecting our governmental networks and our national infrastructure," she continued. "I want us to lead the world in setting the rules in cyberspace. If America doesn't, others will."
The speech made a number of references to the rise in cybercrime – and the various rival nation states that Clinton asserted are currently attacking the US. Most recently, Kremlin-linked hackers were suspected of hacking into the computer networks of the Democratic National Committee (DNC).
"We need to respond to evolving threats from states like Russia, China, Iran and North Korea," Clinton said in the speech. "We need a military that is ready and agile so it can meet the full range of threats and operate on short notice across every domain – not just land, sea, air and space but also cyberspace.
"You've seen reports. Russia's hacked into a lot of things, China has hacked into a lot of things. Russia even hacked into the Democratic National Committee, maybe even some state election systems. So we have got to step up our game. Make sure we are well defended and able to take the fight to those who go after us."
As tensions between superpowers continues to escalate over cybercrime and cyber-espionage, US officials have remained uncertain about how to classify these security incidents – especially when a major computer infiltration crossed the line into an 'act of war'.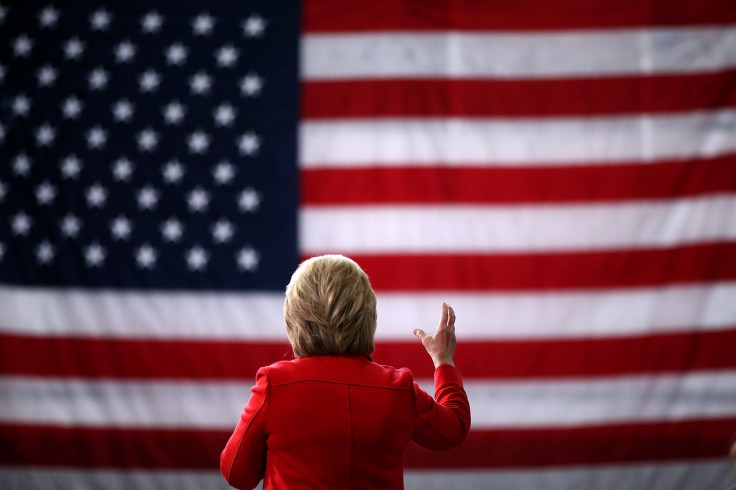 During one recent US Department of Defense (DoD) strategy meeting, Aaron Hughes, deputy assistant secretary for cyber policy for the government, said: "Incidents described as cyberattacks or computer network attacks are not necessarily armed attacks for the purposes of triggering a nation-state's inherent right of self-defence.
"When determining whether a cyber incident constitutes an armed attack, the US government considers a broad range of factors, including the nature and extent of injury or death to persons and the destruction of or damage to property," he continued. "Cyber incidents are reviewed on a case-by-case basis [...] and the national security leadership and the president will make a determination if it's an 'armed' attack."
Russian president Vladimir Putin has denied any role in the US breaches
Reuters
However, following the recent DNC hack, US officials appeared to suggest there are loopholes to rules against 'hacking back' against adversaries by intelligence teams at the National Security Agency (NSA) when faced with serious threats.
"In terms of the foreign intelligence mission, one of the things we have to do is try to understand who did a breach, who is responsible for a breach," Robert Joyce, chief of the NSA's secretive 'Tailored Access Operations' told ABC News in a recent interview.
He noted the NSA does indeed have the "technical capabilities and legal authorities" to 'hack back' against suspected groups for intelligence gathering purposes. At the time of the report, three anonymous intelligence sources told ABC news such activities had already started.
The US government and the Obama administration have not yet pointed the finger directly at the Kremlin or the nation's president Vladimir Putin. Yet in pre-election rhetoric, Clinton has remained adamant that Russian hackers were involved in the DNC attack.
"We know that Russian intelligence services, which are part of the Russian government, which is under the firm control of Vladimir Putin, hacked into the DNC. We know that they arranged for a lot of those emails to be released," Clinton said in an interview with Fox News aired on 31 July. In response, the Russian government has repeatedly denied involvement in the breaches.
© Copyright IBTimes 2023. All rights reserved.