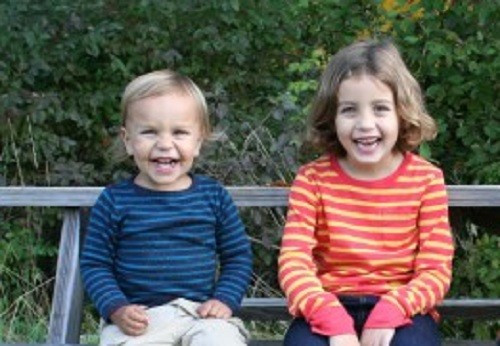 The New York nanny accused of killing two young children of an American television executive has been indicted on murder charges.
Lucia Krim, six, and brother Leo, two, were found stabbed to death in their Manhattan home by their mother Marina on 25 October.
Marina, whose husband is CNBC executive Kevin Krim, arrived home with her three-year-old daughter Nessie after taking her to a swimming lesson.
Yoselyn Ortega, the children's nanny, was found nearby with self-inflicted stab wounds. The New York Times said the murder charges are in court records released yesterday.
Ortega, 50, remains in hospital due to her injuries and police say they do not know if she has a lawyer. It is thought she will be arraigned by video. The hearing has not yet been scheduled.
She was arrested for the murder of the two children earlier this month and has admitted she harmed the children, but has not confessed to their murders.
A memorial service was held for the two children on 5 October. Following the service, Marina and Kevin Krim said: "We want to thank you for your extraordinary outpouring of love and kindness.
"Lulu and Leo were two of our three best friends, and we miss them so much. Our daughter Nessie is very strong, and with your support we will be strong for her.
"Earlier this week, we gathered family and friends to celebrate the beautiful lives of Lulu and Leo. It is important to us that they are remembered as the sweet, creative, and fun-loving children that they were."
Since her arrest, a Facebook campaign has been set up protesting the innocence of Ortega. The campaign, Support Innocence of Nanny Yoselyn Ortega, says: "This site is to show support for the innocence of Nanny Yoselyn Ortega.
"The death of the Lucia & Leo Krim is tragic, please post any information that you believe will help to prove her innocence and bring the real killer(s) to be arrested.
"Please I ask everyone to have a open mind. Doesn't our Constitution protect each and every on of us with a fair trial? Yes.
"Please do not believe in the newspapers' reporting - they report to make sensational ads to sell newspapers."
However, a petition has now been launched to remove the page on change.org: "The family of the murdered children have suffered enough ...they do not need to be disrespected and haunted by a Facebook page making false accusations and supporting nanny Yoselyn Ortega."