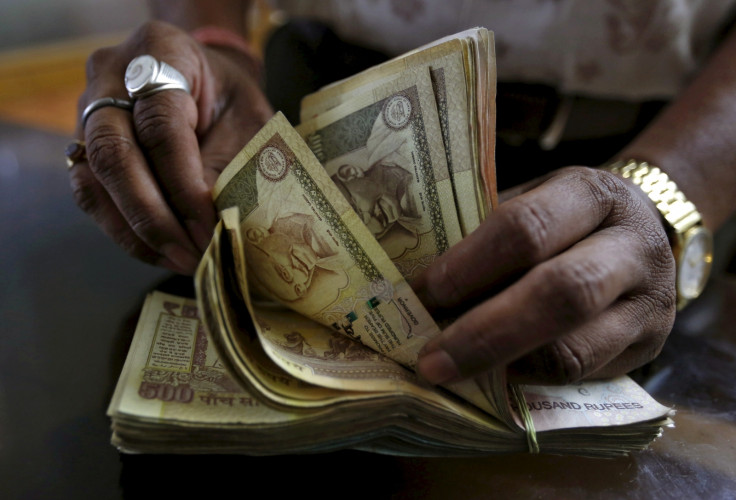 India's gross domestic product (GDP) numbers for the quarter ending December 2016 surprised many as it grew at a rate of 7% as the country retained the tag of world's fastest growing economy.
This comes amid the widespread expectations that owing to Prime Minister Narendra Modi's demonetisation move, which removed 86% of the total currency notes that were in circulation, the economy would see a significant slowdown.
The robust growth, according to the data released by Central Statistics Office (CSO), during the October-December quarter showed a marginal reduction from the 7.4% in the earlier quarter. Analysts had widely predicted it go down to 6.4% and some even predicted below 6%.
Indian government's chief statistician did not reveal the factors behind the impressive growth number and said, "We will look for more data to assess the impact of demonetisation."
On 8 November, Prime Minister Modi outlawed the country's then highest-valued currency cuts Rs 500 (£6) and Rs 1,000 (£12) in a surprise move and this has had serious repercussions crippling the country's vibrant parallel economy.
With scores of jobs losses and industry shutdown in India's large unorganised sectors reported after the demonetisation move, the economy was forecast to perform badly not just by the analysts but was also admitted by the government itself.
"The numbers completely negate the kind of negative projections and speculations which were made about the impact of demonetisation," said Shaktikanta Das, the economic affairs secretary after the data was published.
The startling claims were immediately disputed with some suggesting the government has massaged the data flouting the economic logic. "Perhaps this data is not capturing the impact of demonetisation. I am totally surprised and stunned to see this number," Aneesh Srivastava, chief investment officer with the IDBI Federal Life Insurance, told Reuters.
The global financial services major Nomura said in its report: "This does not add up. High-frequency real activity data released since demonetisation suggest that consumption and services were hit after demonetisation because they are more cash-intensive."