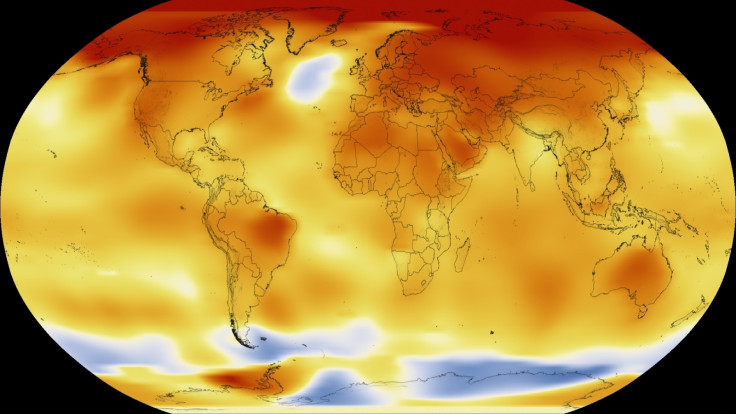 Nasa and the National Oceanic and Atmospheric Administration (NOAA) will release the annual data on global temperatures and discuss important climate-related trends of 2017 at an event, which will be live streamed by the space agency, that is set to take place on Thursday, 18 January.
As of now, data released by Copernicus Climate Change Service (C3S), a European climate research agency, paint a grim picture.
The year 2017, was the second warmest year ever, on record. Discounting El-Nino influences, the results showed that 2017 was indeed the warmest year ever.
This comes at a time when the East-coast of the USA is suffering a powerful cold snap or bomb cyclone. This difference in what people are experiencing and what scientists are estimating could be one of the reasons why there still exist climate change sceptics and deniers.
US President Donald Trump is a vocal climate change denier. He recently tweeted about the bomb cyclone saying: "In the East, it could be the COLDEST New Year's Eve on record. Perhaps we could use a little bit of that good old Global Warming that our Country, but not other countries, was going to pay TRILLIONS OF DOLLARS to protect against. Bundle up!"
Apart from mocking the entire concept of global warming, he also referenced his pulling out of the Paris Agreement on climate saying that the deal was unfair to the US and that they were forced to pay trillions of dollars. After the US receded from the accords last year, it became the only country on Earth to not be a part of the Paris Agreement. Even North Korea and war-torn Syria have agreed to make a stand on pollution and keep global temperatures down by two degrees.
Nasa declared 2016 to be the hottest year ever in a similar announcement last year.
Nasa's data reveal might not be good news overall, but it can be seen as a challenge by countries and a serious wake-up call for governments and corporations to take affirmative action against their contribution to climate change. However, amid all this, there has been at least a bit of good news for those who care about the environment- the hole over the ozone layer has significantly improved and Nasa says that it can be directly attributed to legislation and the banning of CFCs.
Nasa and NOAA are keepers of the world's temperature data and according to their release, they independently produce and record the planet's surface temperatures. They collect their data on changes based on historical observations over the landmass and oceans, says Nasa.
The data reveal and accompanying graphics will be live streamed at https://www.nasa.gov/live