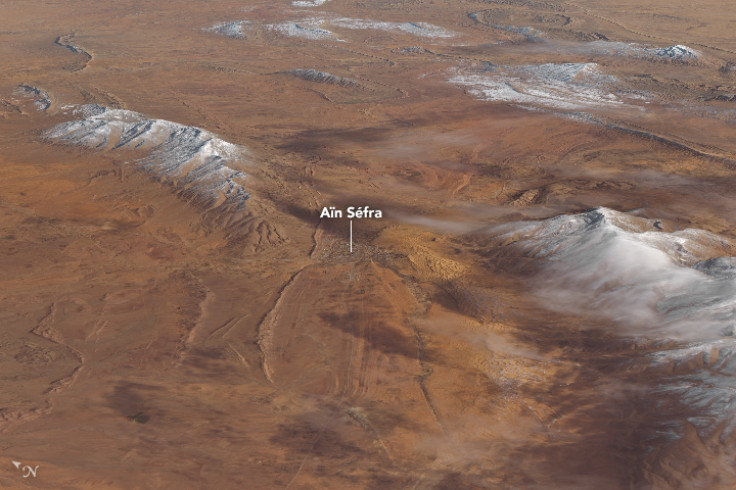 Snow descended on the Sahara, the world's largest desert, this winter. This is only the third time in 40 years this has happened, and images of this rare event were recently shared all over social media. Nasa's Earth Observatory (EO) has now also released more images of this event, but this time, they have been taken from space.
According to the EO report, snowfall was seen in the area near the Algerian town of Aïn Séfra, called the "gateway to the desert", which sits between the desert and the Atlas mountains. EO also mentioned that between 10 to 30cm of snowfall was recorded in the region, as reported by news outlets on 8 January. Warm temperatures, noted the report, melted away much of the snow within a day, but people in the region were seen sliding and playing in the snow, as per several social media sites.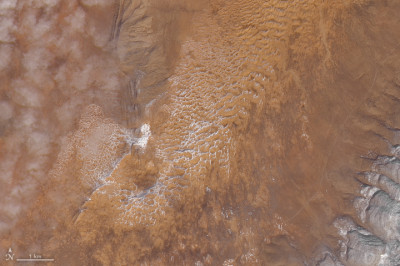 The "natural colour" images were shot by Operational Land Imager (OLI) on Landsat 8, according to the Nasa EO. The Landsat images were further enhanced with a global digital elevation model from Nasa's Shuttle Radar Topography Mission.
The first image in the series shows the topography of the region with the location of the mountains and where the snow landed. The town of Aïn Séfra is positioned in the centre of the image and the various shades of sand and snow are apparent.
The second and third images in the series show a 'straight-down' closeup from above the region. Snow-covered but dry mountain tops, along with tall sand dunes, are visible with snow peppered over their crests.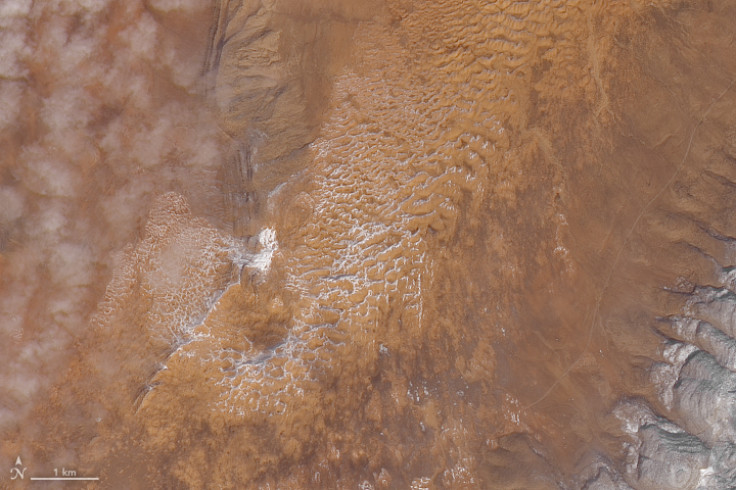 While the region is not one that normally receives snow, it is not entirely unprecedented, the EO report said. Measurable snowfall was seen in the same town in December 2016 as well.
The Atlas mountains also received "substantial" snow in February 2012 and earlier in January 2005. In fact, there are at least two ski resorts in the Atlas mountains. However, most of the snow there is usually produced by machines.