Breaking the Glass Ceiling: Financial Ombudsman Natalie Ceeney: I'm the Only Woman at Events Not Serving Drinks [VIDEO]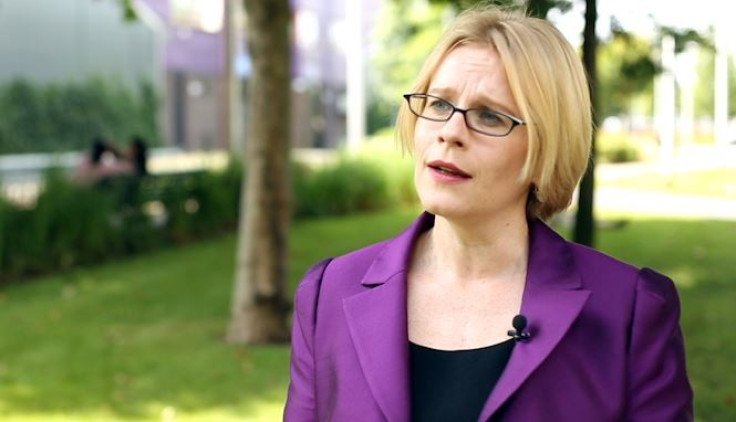 The number of senior women in the financial industry is still disproportionately lower than the amount of men. But despite the number of government initiatives, there are still major problems for women trying to break through the glass ceiling.
In an interview with IBTimes UK, the Financial Ombudsman Service's (FoS) chief Natalie Ceeney says that women are being prevented from moving into senior level financial services positions because of a male-dominated culture and recruitment policies rather than childcare-related issues.
Ceeney added that despite a wealth of women out there, with the capability to lead large organisations, "too often I find myself as one of the only women at key industry events who aren't serving drinks".
Ceeney became FoS' CEO in 2010 after a stint at the National Archives, where she became one of the youngest chief executives in the UK, at the age of 34.
Her role involves regular meetings with the CEOs of all the major banks and insurers, regulators and key organisations from across the financial spectrum.
As well as sharing the Ombudsman's insights into the issues causing public dissatisfaction with financial services, she highlights where firms are getting things wrong and what can be done to restore faith in the sector as a whole.
For the full video interview, check out IBTimes TV or the video at the top right-hand side of this page.
© Copyright IBTimes 2023. All rights reserved.