Natalie Portman strips down in racy bedroom scenes for Dior perfume ad
'What would you do for love?' Portman asks at the end of the video.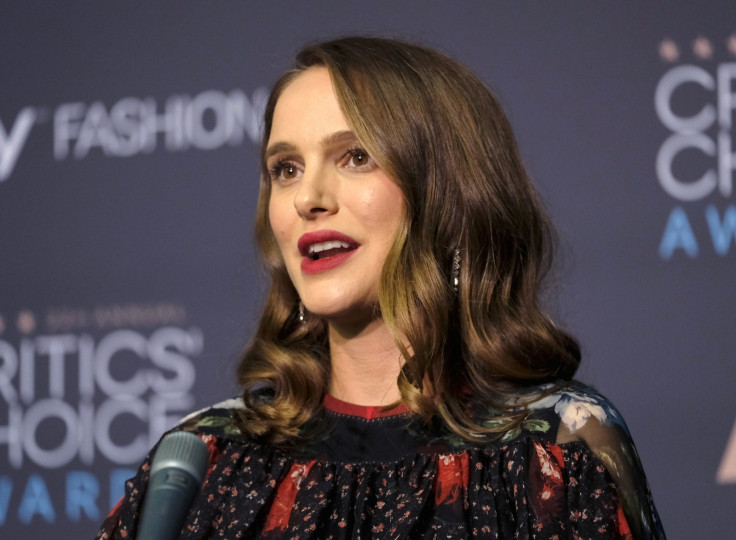 Natalie Portman has shown off her sensual side in the latest campaign ad for Christian Dior's Miss Dior perfume. The Black Swan actress strips down in racy bedroom scenes and goes skinny dipping as she portrays a tumultuous love story in the video.
Set to the tunes of Sia's hit song Chandelier, the commercial opens with the 36-year-old in a strapless floral dress. She is then seen shouting at a mystery man, gesturing at him as she stands almost nude in a bedroom.
Following this, Portman, in a blue dress, jumps from a towering pier into the ocean. Continuing the love story, the scene cuts back to the bedroom again, as she playfully runs away from the mystery man, dressed in just an over-sized white shirt, then again to a beach shot, where she is clad in a pink fairy-inspired dress as she runs along the shore.
The love story takes another turn as we see a naked Portman under a bedsheet. The couple are then pictured enjoying a skinny dip at the beach. Offering a glimpse of her svelte frame, she shows her wild side in another shot.
The story also captures some lows in her fictional relationship as Portman is seen yelling. In the next scene, the couple seem to have made up and are seen hugging while travelling in a bus, with the actress dressed in a red ballroom-style skirt. The steamy bedroom scenes next up are very tastefully portrayed, as one would expect from a Dior ad.
The commercial then ends with the No Strings Attached actress looking at the camera and saying, "What would you do for love?"
Portman, who serves as the face of Miss Dior, earlier admitted that she feels lucky to be associated with the fashion brand.
The mother-of-two told British Vogue in 2016, "I've been working with Dior for so long and they have been so incredibly supportive of me and my career.
"I have also been lucky enough to travel to some incredible places with them, giving me time in foreign countries I may not otherwise get to experience. I feel very lucky to have them in my life," she said.
© Copyright IBTimes 2023. All rights reserved.