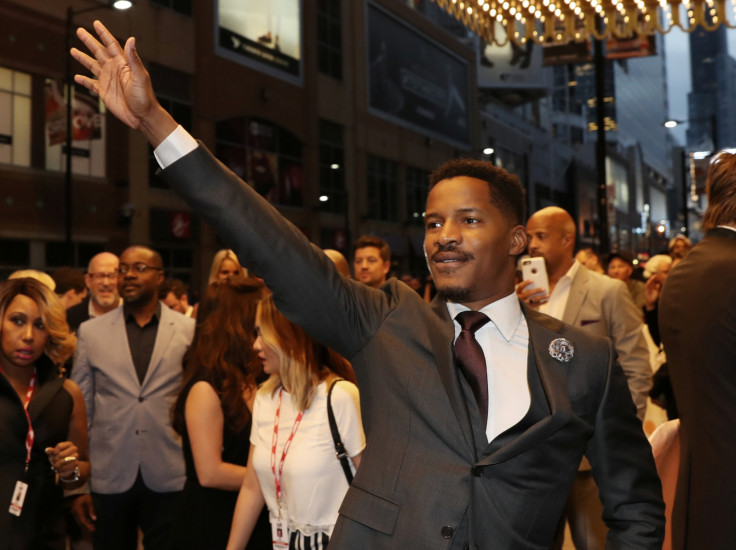 Nate Parker's The Birth of a Nation received a standing ovation at the Toronto International Film Fesival on Friday (September 9), despite the revelation that Parker was acquitted for rape in 2000.
Parker wrote, directed and starred in the film about a 19th century slave revolt in New England, which was first screened at the Sundance Film Festival in January.
Buzz around the movie was so high that Fox Searchlight acquired the movie for $17.5m (£13.19m) hours after it was first shown, but executives were left "scrambling" when Parker's past came to light last month, according to Variety.
In an interview with the magazine, Parker opened up about a 1999 rape trial where he and the film's co-writer Jean Celestin were charged with raping an 18-year-old unconscious woman at Penn State University, where the pair were students.
"There are numerous things that are surfacing," Parker said. "But I've always been an open book.
"There are so many things that happened. At the same time, I am the man that I am. I am open to the scrutiny. I will never hide anything from my past."
Parker was acquitted of the rape, but Celestin was found guilty. Parker's co-writer appealed the verdict in 2005, and his conviction was quashed pending a retrial. However, the woman refused to testify again and prosecutors did not continue with the case.
In 2012, she committed suicide.
Despite the case resurfacing, Birth of a Nation was well received during Friday's screening and was followed by a 15-minute question-and-answer session with Parker.
His past was not addressed. Instead, Parker took the opportunity to talk about the question of race, at a time when race relations in the US are in a fragile state in the wake of numerous police killings of unarmed black men during the last year.
"This was a story I felt, historically speaking, could really promote the type of healing we need and the conversation around race," said Parker, according to USA Today.
The outlet also reported that the rape charges are expected to be addressed in a press conference on Sunday (September 11).
The Toronto International Film Festival will run until September 18. The Birth of a Nation is to be released in cinemas on October 7.