WBO light heavyweight champion Nathan Cleverly believes IBF champion Bernard Hopkins' public challenge to Carl Froch is an attempt to avoid a unification bout in 2013.
The pair are likely to face mandatory challengers to their light heavyweight titles on 13 July, with Hopkins, the oldest world champion in boxing history, facing Karo Murat and Cleverly expected to face either Juregen Braehmer or WBA champion Beibut Shumenov.
Should Cleverly face his preferred opponent Shumenov then the Welshman is hoping to unify the division later this year by taking on Hopkins, a bout the 48 year old had labelled as "inevitable".
But 'The Executioner' claimed last week that IBF super middleweight champion Froch, who faces a rematch against Mikkel Kessler on 25 May in London, is at the top of his "wish list"; potential scuppering a fight with Cleverly.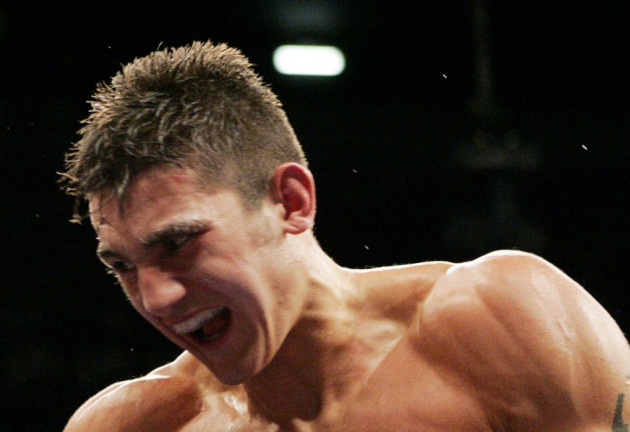 However Cleverly told IBTimes UK: "I've got no issue with that. Bernard Hopkins will link himself with whoever is a big name in the world and try and make the big fight because he likes being involved in big fights.
"He may be mentioning other names because he doesn't deep down feel he can win the fight against me. My style is going to be difficult for Hopkins to deal with. But I'm hoping that he does take the fight and I really want to get it on.
"Maybe he's putting other options in place to avoid the fight with me, who knows? He's someone I respect as a great fighter and someone who is prepared to fight the best so ultimately I think he will end up fighting me and I think we'll have a great fight one day."
An emphatic unanimous points decision victory over Robin Krasniqi in April was Cleverly's 26th career win and his fifth successful defence of his WBO light heavyweight title.
If the Briton secures a bout with Hopkins before the end of the year, Cleverly could unify the light heavyweight division in the defining bout of his career prior to turning 27.
Victory would represent a crossroads in Cleverly's career however the unbeaten Caerphilly-born fighter insists a move into the heavyweight division is his next target.
"It's a great position to be in because I'm achieving everything at quite an early age and potentially to look to get the big fight before I'm 26, the unification fight, that's quite premature you could say.
"It's a position where if I'm ready for those fights then you should strike while the iron's hot and make it happen and then we can decide in the future whether you do the stereotypical thing where you move up a weight division and look for new challenges.
"After each fight it's about setting yourself that goal that challenge; it keeps you hungry and focused."
After both George Groves and Ricky Burns defected to Matchroom Boxing from Frank Warren Promotions, Cleverly remains the highest draw within the 61 year old's stable, and while the sport enjoys a changing of the guard, fresh questions are being asked over his ability to secure big-name fights.
Cleverly insists that despite losing a series of fighters to Eddie Hearn's Matchroom, Warren's capacity to book top bill bouts is as fresh as ever.
"I'm not concerned," Cleverly added. "In terms of getting the big fights it takes a lot of building up and we're working towards them and making them happen at the right time and the time has to be right to make these big fights.
"We've got a good foundation in place to make these big fights so I suppose it's a matter of being patient, there's no rush. They'll come a time when we need to make these big fights happen and I think we're on the verge of that now.
"We're both looking in the same direction really in terms of making these unification fights and he's doing his upmost to deliver those within the next year. This could be a career-defining year for me. We both know that a we both looking forward to doing that."
Nathan Cleverly was speaking at a Maximuscle boxing event that was part of the Maximuscle Protein Project. The contestants have now finished their 12 week programme. See their results and vote for your winner at www.facebook.com/maximuscle