Nathan Cleverly's father has warned Carl Froch he would be "bullied" if the Welshman were to drop down to weight class for a bout with the newly unified super middleweight champion.
After defeating Mikkel Kessler in their eager anticipated clash, discussion has focused on another potential rematch for Froch against Andre Ward, who defeated the Nottingham fighter in Atlantic City in December 2011.
But WBO light heavyweight champion Cleverly is also vying for a contest with Froch, who recently stated that he would end the Welshman's career should the two ever meet in the ring.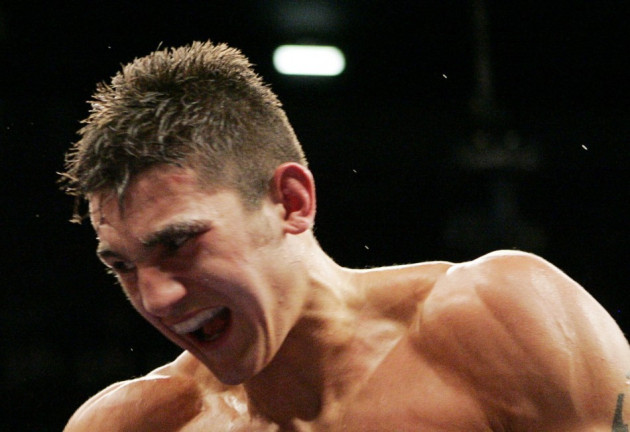 Froch's remarks have drawn criticism from Cleverly's father Vince, who has said his son was willing to take on the middleweight by any means necessary - even if it meant dropping to 168lbs, rather than Froch stepping up to the 175lbs light heavyweight limit.
"It is unnecessary for Froch to talk about Nathan the way he has," Cleverly Snr told the South Wales Argus. "He is the biggest name in British boxing and he should be above that kind of thing.
"But if that's the way he looks at it, that he'd only fight Nathan at super-middleweight, then our response is done, he's got himself a deal and we'll happily accept that challenge.
"It would be a one-time thing. Nathan would bully Carl at super-middleweight and for one fight we'd be happy to step down a weight.
"People throw all sorts of accusations at Nathan about not taking the big fights, but we don't make the fights. Nathan is desperate for the biggest name out there. We even contacted Frank Warren about challenging Andre Ward. So if Carl thinks we wouldn't consider a fight at 168, he's dead wrong."
Cleverly is coming off his own recent success over Robin Kransniq at Wembley Arena in April, the 26-year-old's fourth defence of his light heavyweight strap and his 26th professional victory without a loss. Cleverly's relentless winning form has earned him the right to meet on the canvas with Froch, Cleverley Snr believes.
"What's he going to do? Fight toe-to-toe and make it a war, it is his only tactic. Can you hurt Froch? Of course, because his defence is incredibly loose for someone at that level. Froch says Nathan hasn't earned a right to fight with him, but that's rubbish.
"Karo Murat, a guy Nathan destroyed, is fighting Bernard Hopkins, so fair doesn't even come into it."