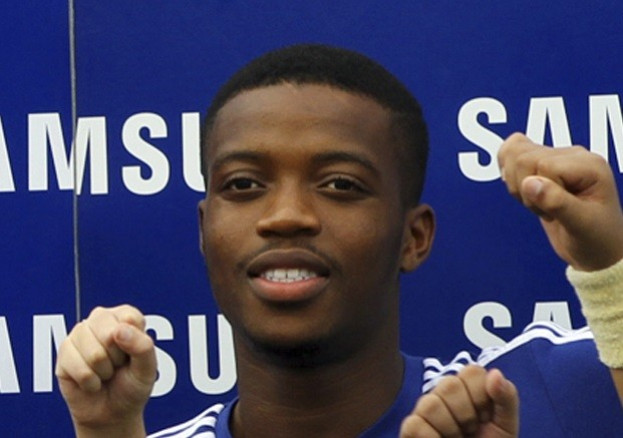 Chelsea manager Jose Mourinho has hailed Nathaniel Chalobah as the player to lead the next generation at Stamford Bridge with John Terry and Frank Lampard's retirement looming.
Both Terry, 32, and Lampard, 35, are in the final year of their contracts with the Blues and are nearing the end of their illustrious careers. While Lampard has spent 12 years at Chelsea since joining from West Ham United in 2001 and become the club's highest-ever goal-scorer, Terry is the outstanding product of the Cobham-based youth academy.
The pair have played an integral role during the most successful period in Chelsea's history and while both players are far from the peak of their powers during Jose Mourinho's second spell in charge, they represent a golden era in west London.
Mourinho has often been accused of nullifying a club's youth system, instead preferring to use the transfer market to build title-winning squads rather than existing resources. The Portuguese boss has defied his critics however, by claiming he is devoted to continuing to involve more 'home-grown' Chelsea players.
"I like that local core, not just in England but when I've worked in Portugal, Spain and Italy," Mourinho told The Guardian. "You owe some respect to the country and the national team, so to give some options for them is important.
"To keep the culture of the country in your own team's style is also very important, and you cannot lose characteristics of the local football. Sometimes people think: 'Ah, we want to play like this or like that team, like a Barça or a Bayern.' But, first of all, you have to play like the culture of the country you're in.
"I like that loyalty. I also like the fact the foreign players arrive and find a spine in place, a nucleus of local players who can tell them and explain to them where they are, how things work here, the way they have to behave, and even the way they have to play in this league. They have to understand what they've joined.
"For example, an English player knows what it's like to play eight matches in three weeks at Christmas time. For a foreigner, that can come as a shock, so you need locals around who can explain what it means to people, why you can't complain and why you have to buy into it.
"Ideally it's not just about having British players either, but having players who are made in Chelsea. In three or four years' time, if we don't have other Englishmen to replace this nucleus of players - when Lamps is 39, John is 36- I will be very sad. Every club needs that.
"So we are working on that (new generation). We have some players on loan, like (Nathaniel) Chalobah, and we have some others working and growing in the under-21s. Their standard is improving.
"Before, these age groups in England did not have a good level of competition at that age, but now there is a national championship, an under-19s Champions League, and it's improving them. The conditions in our academy cannot be better - the facilities and coaches are amazing - but while the quality of the coaching and the philosophy can be excellent, you really need competition to develop the kids."
Terry, Lampard and fellow-mainstay Ashley Cole are all expected to be given new contracts at the end of the season but after Chelsea's Under-21 side reached the NextGen Series Final and the prestigious FA Youth Cup final last season, Mourinho is under pressure to respond to such burgeoning potential being available.
Chalobah, an England Under-21 international, is spending a season successive season on loan, this time at Nottingham Forest, following last term's experience at Watford under Gianfranco Zola. The 18 year old is one of 26 Chelsea players on loan this season either until the New Year for the entire season, a policy which has been criticised by Football Association chairman Greg Dyke.
However, with Chelsea's spending since Roman Abramovich first brought the club in 2003 having notably decreased, Mourinho is likely to be urged to reward the club's promising youngsters, with Chalobah identified as the leading candidate to graduate.