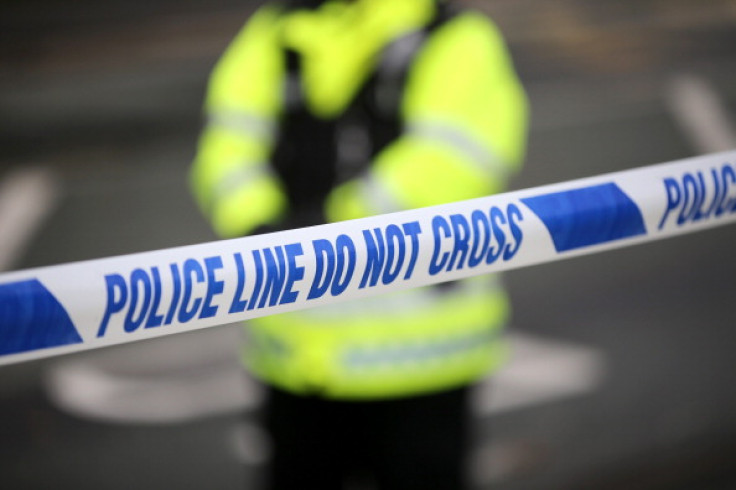 Eleven men have been arrested across England and Wales as part of an investigation into the banned neo-Nazi terrorist group National Action, police said on Wednesday (27 September).
Six men were arrested in north west England, including one suspect who was already in prison.
Two other men were detained in Wales, two in West Yorkshire and the remaining suspect was arrested in Wiltshire.
All were detained on suspicion of membership of a proscribed organisation.
Some were also held on suspicion of preparation of terrorist act, funding terrorism and possession of terrorism material/documents.
Eleven properties are currently being searched by a number of police forces as part of the joint operation, detectives said.
National Action are an extreme right wing group that were proscribed in the UK in December 2016.
The arrests come after three alleged members of National Action, including two serving British soldiers, appeared in court charged with terror offences last week.
Detective Chief Superintendent Martin Snowden, head of counter terrorism policing at the North East Counter Terrorism Unit, said on Wednesday: "Today's arrests are part of coordinated action by the national Counter Terrorism network and UK policing.
"Those who promote extreme right wing views are looking to divide our communities and spread hatred. This will not be tolerated and those who do so must be brought to justice."
Senior National Coordinator for Counter Terrorism Policing, Deputy Assistant Commissioner Neil Basu, for The Metropolitan Police, added: "Counter terrorism policing is committed to tackling all forms of extremism that threatens public safety and security. Investigations relating to alleged extreme right wing activity are pursued with the same level or resource and vigour as other ideologies, in order to bring suspected offenders before the courts.
"Today's arrests, while resulting from two separate investigations, have been coordinated by our officers across a number of forces. This maximises operational effectiveness for police and minimises disruption for the local communities."
The arrests are:
A 24-year-old man from Seaforth on suspicion of Preparation Of A Terrorist Act (Section 5 of the TACT 2006), Funding Terrorism (s15 TACT 2006) and Membership Of A Proscribed Organisation (s11 TACT 2006);
A 23-year-old man from Newton-le-Willows on suspicion of Preparation Of A Terrorist Act (s5 TACT 2006), Funding Terrorism (s15 TACT 2006) and Membership Of A Proscribed Organisation (s11 TACT 2006);
A 33-year-old man from Prescott on suspicion of Preparation Of A Terrorist Act (s5 TACT 2006), Funding Terrorism (s15 TACT 2006) and Membership Of A Proscribed Organisation (s11 TACT 2006);
A 31-year-old man from Warrington on suspicion of Preparation Of A Terrorist Act (s5 TACT 2006), Funding Terrorism (s15 TACT 2006) and Membership Of A Proscribed Organisation (s11 TACT 2006);
A 35-year-old man from Warrington on suspicion of Preparation Of A Terrorist Act (s5 TACT 2006), Funding Terrorism (s15 TACT 2006) and Membership Of A Proscribed Organisation (s11 TACT 2006);
A 22-year-old man from Lancashire has been produced from prison for police interview on suspicion of Preparation Of A Terrorist Act (s5 TACT 2006) and Membership Of A Proscribed Organisation (s11 TACT 2006);
A 28 year old man from Swansea (South Wales) on suspicion of membership of a proscribed organisation under Section 11 of the Terrorism Act and under Section 58 of the Terrorism Act, possession of terrorism material/documents
A 23 year old man from Sowerby Bridge (West Yorkshire) on suspicion of membership of a proscribed organisation under Section 11 of the Terrorism Act
A 23 year old man from Swansea (South Wales) on suspicion of membership of a proscribed organisation under Section 11 of the Terrorism Act
A 26 year old man from Leeds (West Yorkshire) on suspicion of membership of a proscribed organisation under Section 11 of the Terrorism Act
A 30 year old man from Wiltshire on suspicion of membership of a proscribed organisation under Section 11 of the Terrorism Act