A photo of a tornado in Colorado has been chosen as the grand prize winner of the 2015 National Geographic Photo Contest. Selected from more than 13,000 entries, the photo, titled Dirt, was shot by James Smart of Melbourne, Australia. He spent 15 days in spring 2015 chasing storms with his brother and some friends who are meteorologists.
On the last day, Smart ended up outside of Simla, Colorado, where he shot the winning photo. "The tornado was slowly getting bigger as it picked up the dust and soil from the ground on the farmland," he said. "It wasn't moving very fast, so we kept getting closer as it tracked next to the home as you can see in the image. Driving down a Colorado dirt road, we were lucky enough to be on the west of the tornado, so it was front lit. This really helped to get great detail out of the image and the perfect light for the sky and foreground."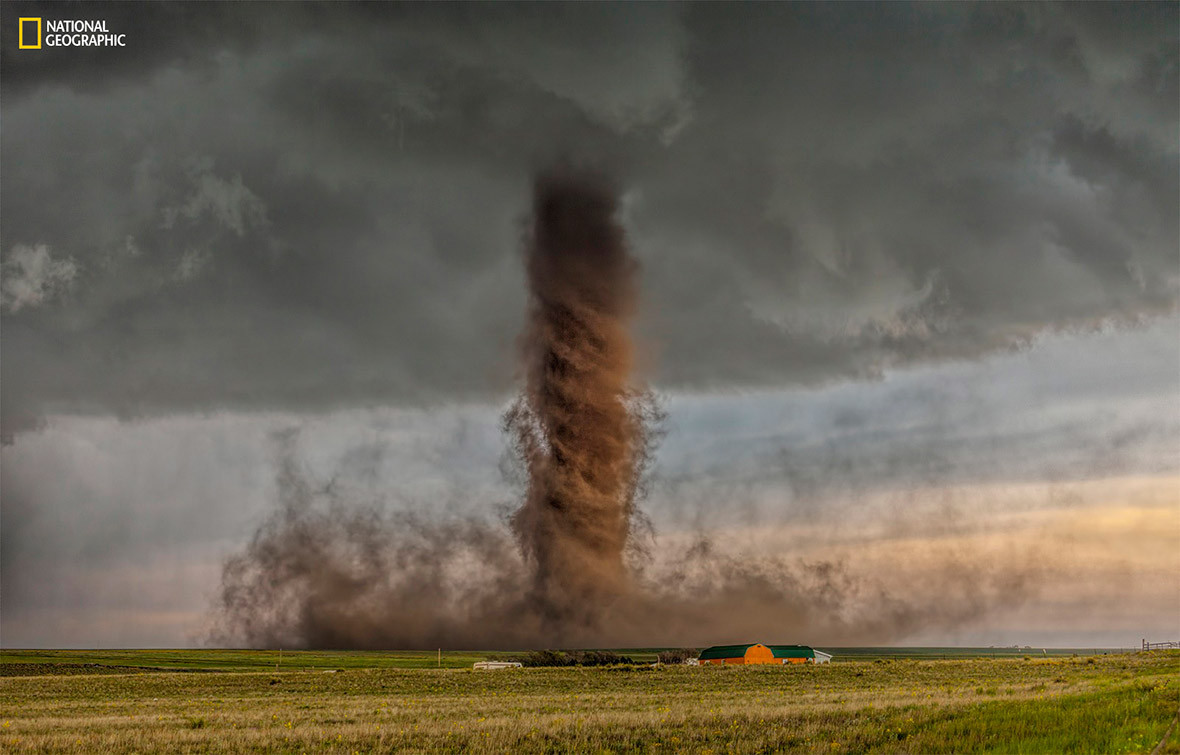 For winning the photo competition, Smart has received $10,000 (£6,756) and a trip to National Geographic headquarters in Washington, DC, to participate in the annual National Geographic Photography Seminar in January 2016.
Joel Nsadha of Binghamton, New York, was placed first in the People category for a portrait of a young man on his bicycle in a slum in Uganda. Francisco Mingorance of Andalusia, Spain, won in the Places category for his photo of a marsh in Spain that has been partially destroyed by radioactive waste.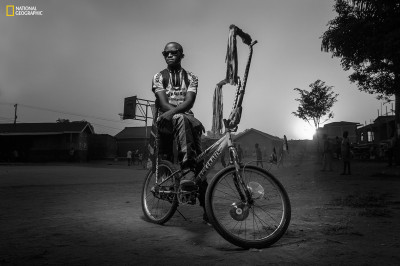 Contestants submitted photographs in three categories – People, Places and Nature – through National Geographic's photography community, Your Shot. All of the winning images may be viewed at natgeo.com/photocontest.
The judges awarded honourable mentions to 10 photos, presented here in no particular order: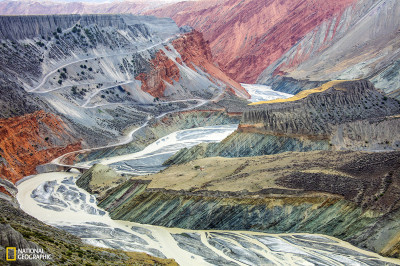 See the winners of the 2014 National Geographic Photo Contest.