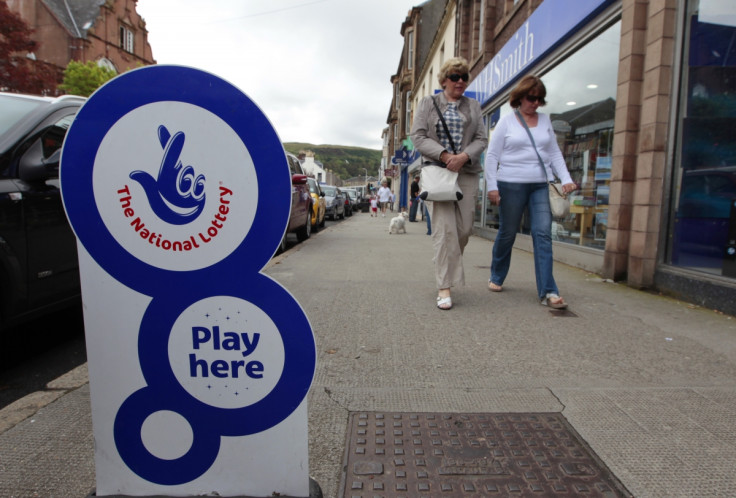 Organisers Camelot have said that hundreds of people have come forward to claim a winning National Lottery ticket worth £33m with many saying that their ticket was lost, damaged or stolen.
The claims come after a woman said she had washed her winning ticket in a pair of jeans.
Susanne Hinte, 48, has sent what she claims is the winning ticket to Camelot after saying it was in her jeans pocket when she put them in the washing machine, rubbing off the barcode, date and serial number.
Camelot has confirmed the winning ticket was bought in Worcester, but says it will not comment on unverified claims while it investigates, which could take up to six months.
Hinte's estranged husband Nick Scott told The Sun he is "praying" she won the top prize but said it "sounds too good to be true".
According to shopkeeper Natu Patel, who runs Ambleside News in Warndon, Worcester, a woman went to his newsagent's with a ticket bearing the winning numbers, but the date and barcode were illegible, the tabloid reported.
The ticket had the winning numbers 26, 27, 46, 47, 52 and 58.
The prize money up for grabs is half of a record £66m Lotto jackpot, half of which went to a couple from Hawick.
Commenting on the claims of lost, stolen and damaged tickets, a Camelot spokesman told the BBC: "Given the interest in the missing £33m ticket-holder, we have received hundreds of claims of this nature.
"All of these are currently being considered on a case-by-case basis, and we will follow up with all claimants directly to advise them whether their claim will be investigated further."