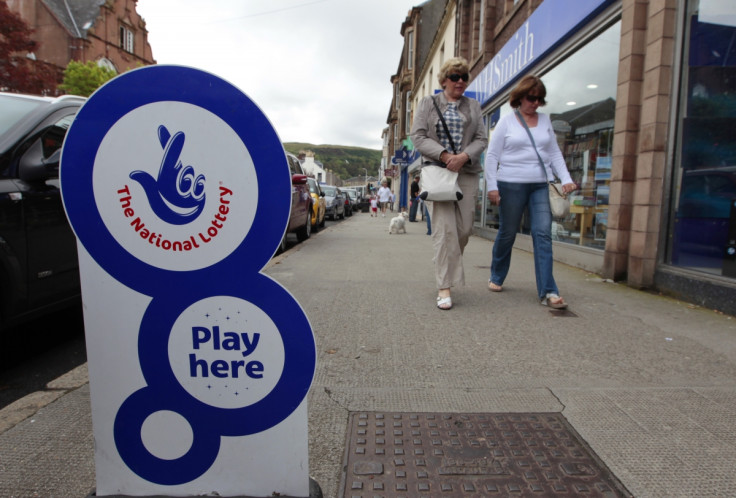 The woman who claims to have accidentally washed her £33m ($47m) winning lottery ticket in a pair of jeans has been identified as 48-year-old Susanne Hinte from Warndon, Worcester. Hinte, a divorced grandmother, is waiting to hear from national lottery operator Camelot and does not know if she is still eligible for the jackpot.
The national lottery operator had earlier said that the second winning lottery ticket was sold in Worcester. According to reports, the lottery ticket was sold in Ambleside News in Warndon, which is just a mile from where Hinte lives. "She wanted to stay anonymous but obviously her name has got out through people talking on Facebook," Hinte's daughter Natasha Douglas, 28, was quoted as saying by The Telegraph.
Hinte, who is originally from Germany, has submitted her lottery ticket to Camelot for verification. She says she is nervous because the year on the ticket is visible but the date is not. Douglas also said the numbers are visible but faded.
"My mum has a heart condition. She was in intensive care in August. She's already had begging letters from people asking for money," Douglas said. "She has never said 'I've won the lottery', she's said she has the winning numbers and I've seen them," the daughter said.
A Camelot spokesperson has confirmed that they are aware of the case and has advised the claimant to send in as many details about the ticket in writing to the national lottery. Even if Hinte's claim is verified by the national lottery, she will have to wait until July for the jackpot to be paid.
"If she has won she wants to set her family up for life and she plans to give some money to charity," Natasha said. She's said if she is the winner, great. But if she's not the winner, she's not the winner," she said.
One half of the £66m lottery prize was scooped up by a Scottish couple David and Carol Martin, both aged 54, from Hawick in the Scottish Borders. When David said they had won, "I thought he was just joking" and "I couldn't believe it", Carol said.