UK Home Prices Rise at Fastest Pace in 3 Years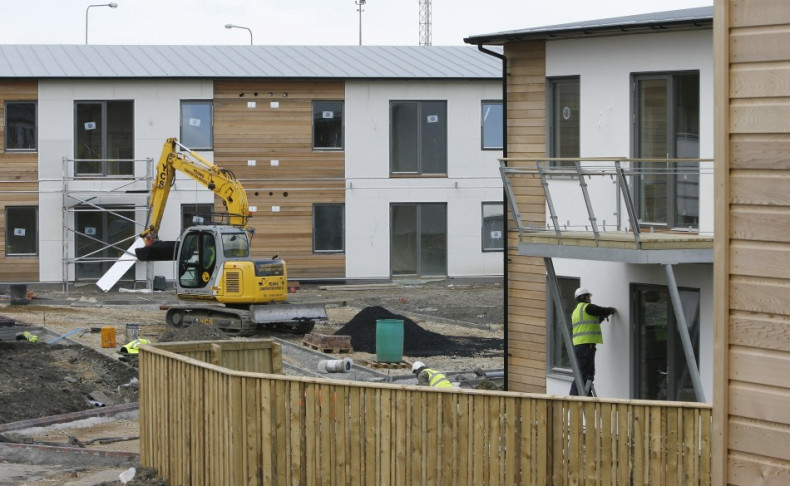 UK home prices in July rose by its fastest pace in three years, following strengthened buyer sentiment, due to wider economic recovery and an improvement in the jobs market.
According to the Nationwide building society, house prices rose 3.9% year-on-year in July, the sharpest yearly increase since August 2010.
However, this figure was boosted by the low base for comparison, as prices declined by 2.6% in July 2012, said Nationwide.
Month-on-month, prices increased by 0.8%, the fastest rise since March 2011.
Average price of a house in UK stands at £170,825 ($259,097, € 206,939) in July.
"House prices are currently around 12% higher than the lows seen in the midst of the financial crisis, though they are still around 10% below the all time highs recorded in late 2007," Robert Gardner, Nationwide's chief economist, said in a statement.
Boosted Buyer Demand
Activity in the UK housing market is rising with the support from the authorities and rising employment, according Gardner.
"Signs of a modest improvement in wider economic conditions and further modest gains in employment are likely to be lifting buyer sentiment," he said.
"An improvement in the availability and a reduction in the cost of credit, partly as a result of policy measures such as the Funding for Lending and Help to Buy schemes, are also boosting the demand for homes."
Last year, the Bank of England (BoE) launched the FLS, which helps banks to provide loans at lower interest rates to businesses and individuals.
In addition, the Government's Help to Buy Scheme, launched earlier this year, has been helping first-time buyers with eased mortgage rules.
Interest rates on mortgages have declined to record lows at 3.23%, according to recent BoE data.
Constrained Supply and Rental Growth
Nationwide warned that the housing market remained in short supply, with subdued building activity, while rental costs continue to rise.
"Building activity is still subdued - in Q1 housing completions in England were down 8% compared to the same period of 2012 and around 40% below the average number of quarterly completions in 2007," Gardner added.
"The fact that rental growth has been consistently outstripping wage growth reinforces the notion that housing more generally remains in relative short supply."
Separate data from property tracking website Hometrack earlier showed that the rate of UK house price growth slowed down in July, as new-buyer demand waned at the start of the summer holidays.
Average house price growth in England and Wales rose 0.3% month-on-month in July, compared to a 0.4% increase in June, according to Hometrack.