Nato rubbishes Taliban claim it shot down helicopter and killed 20 US soldiers in Logar
The Afghanistan terror group made the outlandish claim on their propaganda website.
Nato denied there was any truth to a claim by the Taliban terror group that it had shot down a US helicopter, killing 20 soldiers. The Taliban said it downed the helicopter during a raid in the Logar province of Afghanistan.
SITE Intel, a group which monitors communications by terror groups such as the Taliban and Islamic State, reported that the group's spokesperson Zabihullah Mujahid published a statement written in Arabic to its website celebrating the alleged event.
The translation reads: "The enemy helicopter was totally destroyed after its fall and all the American occupation soldiers onboard, who numbered more than 20, were killed."
It went on to say: "This operation overwhelmed the American occupation forces and their agents [...] forgetting their raid and they are busy transporting the corpses of their killed."
Mujahid then tweeted that the US forces had retaliated with airstrikes that killed 13 civilians, including women and children.
However, the Resolute Support Mission (RSM), a Nato auxiliary, quickly dismissed the claims as false. In a statement shared on its Twitter account, RSM spokesperson Bob Purtiman wrote: "The Taliban's claim to have shot down a US helicopter in Logar Province is false. A helicopter did make a precautionary landing for a maintenance issue. The aircraft has been successfully recovered."
This is not the first time the Taliban has claimed attacks that did not happen as part of its propaganda strategy. It has also made a number of unverified claims that the US were behind several civilian casualties, claims US forces have always denied.
The latest Taliban claim comes eight days after US President Donald Trump unveiled his long-awaited Afghanistan policy. Trump vowed to send more troops to the country, without specifying a number, an apparent U-turn from his historic position that the US should pull out completely from Afghanistan because the war wasted American lives and money.
The Taliban threatened Trump with retaliation. Mujahid wrote: "If America doesn't withdraw its troops, soon Afghanistan will become another graveyard for this superpower."
On Tuesday August 29, the Taliban claimed a suicide attack which killed five at Kabul Bank. The bombing also injured nine other victims. The US embassy is located about 500 yards away from where the attack took place.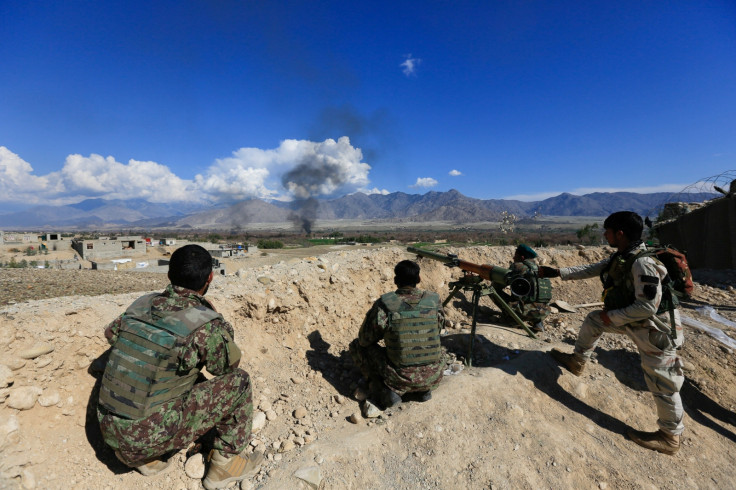 © Copyright IBTimes 2023. All rights reserved.