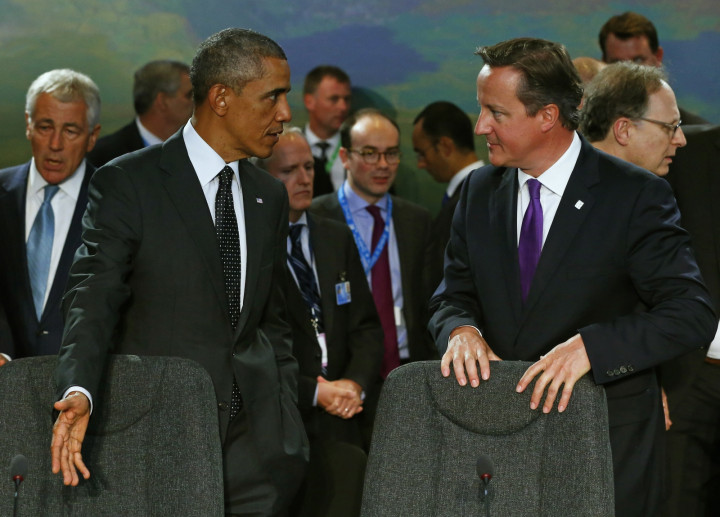 David Cameron will be satisfied that what was billed as the most important Nato summit in its history made some concrete decisions on some of the biggest threats facing it since the end of the cold war.
Probably the most significant decision was the clear understanding that Cameron is now ready for Britain to join US air strikes against Isis (known as Islamic State) in both Iraq and Syria.
The request for such joint action may well come very shortly after the new Iraqi government is formed next week and Obama signalled was the pivotal event along with a UN meeting at the end of the month.
The president used the summit as a platform to combat critics who seized on his previous statement that he did not have a strategy against IS to accuse him of inaction and dither.
In Newport, he was eager to show he had a clear strategy that has, at its centre, the creation of a "core coalition" of countries to engage in the long-term task including Nato states but also others such as Australia and, significantly, "partners in the region".
That regional involvement has been in the front of the allies' minds, with Cameron insisting any action could not be a case of the West appearing to impose action over the heads of local states.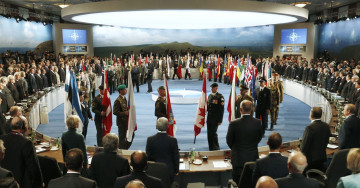 Obama and Cameron said there had been "unanimity" among Nato members that IS represented a real threat to them all and the prime minister pointed out the atmosphere had been entirely different from the one before the 2003 action in Iraq, stating there had been no divisions.
Secretary of state John Kerry earlier suggested military action to "destroy" IS could take as long as three years.
Cameron refused to put a timetable on it but repeated his claim that it would require a generational battle against the Islamists' ideology as well as military action and that any action needed to be part of " a comprehensive plan".
Once again, though, the prime minister signalled he was ready to consider military action short of combat boots on the ground.
He insisted he would do no deals or make any understanding with Syria's President Assad who was "part of the problem" but he suggested that would not stop action against IS in Syria.
As for Ukraine, Cameron welcomed the ceasefire but, along with Obama, struck a note of scepticism, saying newly agreed sanctions on Russia would stay until it was clear there was a peace process as well as just a ceasefire.
The decision to create a spearhead force, with Britain providing 1,000 of the 4,000 troops based in Poland, was also a clear sign Nato was as united as ever and, as Cameron declared: "An alliance that will meet its treaty obligations to anyone under threat."
That is also intended to send a message to Russian President Vladimir Putin about aggression in Ukraine but it remains absolutely clear there will be no military action against Moscow.
A declaration that all Nato states would stop reducing defence budgets and aim to spend 2% of GDP on defence led to claims that similar promises have been made before, and not kept.
Cameron was himself questioned over the expected reduction of the UK's defence spending next year to 1.8%.
In the end, as is always the case with these summits, the proof of the pudding in some of the Newport decisions will be in the eating.
The one thing that does seem clear, though, is that the UK is now once again on the very edge of getting involved in military action in the Middle East alongside the US.
It is unthinkable parliament will not be involved in the decision and there remain some severe doubts over the likely action and the possibility of the UK being dragged into another messy conflict.
But as things stand at the moment, with political and public opinion apparently behind such action, it appears inevitable.