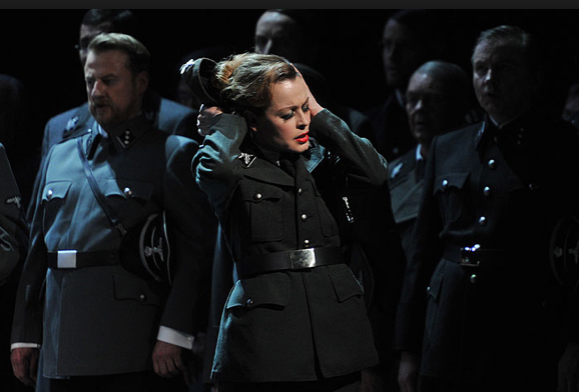 An opera in Germany has been cancelled after only one performance amid a Nazi storm.
Some audience members at Dusseldorf opera house were so traumatised they fell ill during 'Tannhauser' by Wagner - Adolf Hitler's favourite composer.
Scenes included Jews being sent in to gas chambers by Nazi soldiers and on-the-spot executions of deportees.
Tannhauser usually begins in an erotic idyll featuring lead character Venus frolicking naked with nymphs.
One critic watching in the theatre on opening night said Burkhard C. Kosminski's interpretation took the audience to the "brink."
Theatre buff Ulrike Gondorf described one disturbing scene: "All these very different people - young and old - were visible in glass chambers, behind glass walls; suddenly smoke, steam, fog streamed in, and they were all lying on the ground.
"The image of the gas chambers was certainly very strongly present, and you noticed immediately how the tension mounted in the room, how the people found this image very trying,"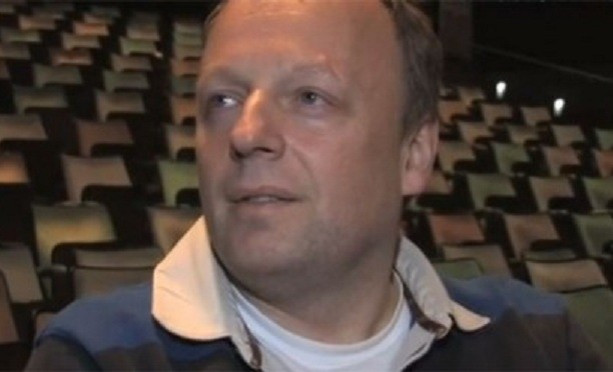 Tanhauser was Kosminski's first go at opera and judging by the critical reception, he may have to wait a while for another try. A chorus of boos and cheers from guests drowned out the actors on opening night.
During "intensive talks" after the show, Kosminski refused to tone down the content and prevent an audience exodus at future performances.
Managers said they were powerless to order him to edit the production under laws on artistic freedom.
So they pulled the production from the schedule completely and replaced it with a concert version of Tannhauser - minus the controversial staging.
In a statement the Dusseldof theatre said: "We react with the greatest of concern to the fact that some scenes, especially the very realistic depiction of execution at gun point, led to such a strong physical and psychological impact on numerous visitors, that they had to seek medical attention afterwards.
"I believe this, at the least should have served as a clear indication of a beginner at work."