Following Michael Weatherly's emotional exit in NCIS season 13 finale, the remaining original cast members have signed a new deal with CBS to be in the show for two additional seasons.
Deadline reported that Pauley Perrette, Sean Murray, Rocky Carroll and David McCallum have signed on for NCIS season 14 and 15. Mark Harmon had already signed a two-year contract with the show in February.
Perrette, who plays the quirky Abby Sciuto, is one of three original cast members remaining on the show, alongside Harmon and McCallum. Harmon plays Leroy Jethro Gibbs, former US Marine Corps Scout Sniper turned special agent who leads a team for the Naval Criminal Investigative Service. McCallum plays Ducky Mallard, the official Medical Examiner for NCIS team.
Murray, who plays Timothy McGee, made his debut on NCIS in season 1 episode 7 and was promoted to series regular at the beginning of Season 2. Carroll, who plays Leon Vance, started as a recurring character in season 5 and later became a regular in season 6.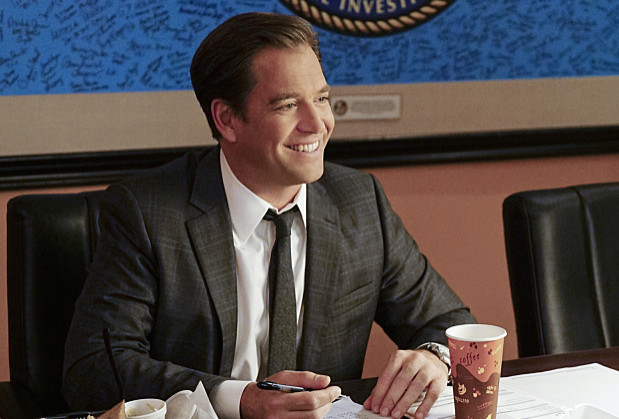 NCIS will return with its 14th season on 20 September, without Weatherly's lovable agent Tony DiNozzo. In a separate interview with Deadline, NCIS Showrunner Gary Glasberg spoke about moving forward without Weatherly's character. Addressing the big exit, he said: "Michael is and was a huge part of our family behind the scenes but everybody wishes him well with this huge opportunity he has. And we welcome some new people and the great guests that we'll continue to have. We'll show up for work come July and start all over again."
An array of new agents is set to join Gibbs team in season 14, to fill the void left by Tony. The 70's actor Wilmer Valderrama is joining the cast as series regular in season 14. He will play an NCIS field agent returning from a deep cover assignment.
FBI agent Tess Monroe (played by Sarah Clarke) and MI-6 agent Clayton Reeves (played by Duane Henry) who appeared in season 13 final episode are also joining the cast for season 14.