The CW has announced the premiere date for Supernatural season 12. Fans will get a glimpse at the Winchester brothers, Sam and Dean, alongside the fan-favorite angel, Castiel, on Thursday, 13 October. The show is shifted from its Wednesday time slot to Thursday for season 12. The season's debut will air following the Legends of Tomorrow season 2 premiere on the same night.
The season 11 finale of The CW series ended on a cliffhanger. The hour started with Winchester brothers trying to fix the Sun, save God's creation and ended with two shocking reunions. Dean, embarking on a suicide mission, was successful in fixing Amara and God's bond. The brother-sister were reunited, and they healed the universe and decided to vanish for another millennium, leaving Earth in the capable hands of Sam and Dean.
Moments before disappearing into a white-black cloud form, Amara thanked Dean for giving her what she needed most by giving him what he needed most, which is his mother, Mary Winchester.
Back in the bunker, Sam and Castiel found out that Dean was successful in saving the universe, and assumed that the elder Winchester sacrificed himself while doing so. A mysterious British woman showed up in the bunker and used a spell to banish Castiel, confronted Sam for all the damage he has done over the years.
She said, "Let's face it, Sam, you're just a jumped-up hunter playing with things you don't understand and doing more harm than good."
The finale ended with the lady pointing a gun at Sam, as we hear a gunshot in the background. Also, Dean spotted his mother, Mary in the woods.
Here are five things to expect in Supernatural season 12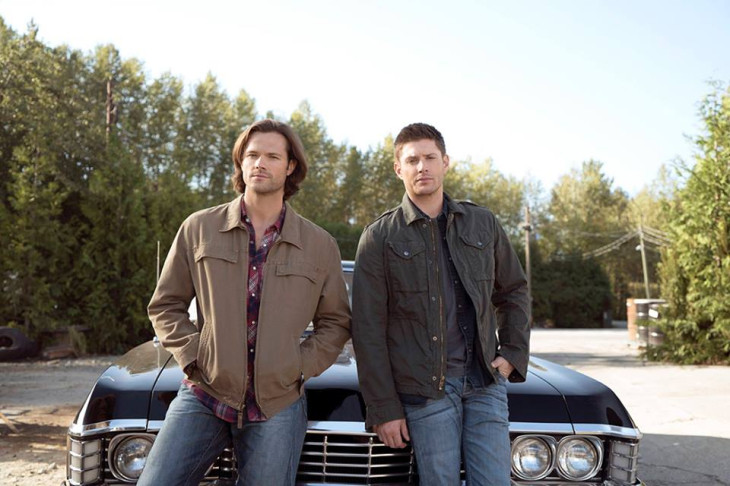 Warning: Potential spoilers ahead
1. Mary Winchester has returned from the dead and will possibly have a huge role in the upcoming season. The show began with the premise of Mary being killed by a yellow-eyed demon when Sam and Dean were little, and their father John Winchester turning into a hunter to avenge his wife's death. Also, Mary in the season 11 finale episode is seen in the nightgown she was wearing the night she died in 1983, meaning that the timeline will reset in season 12.
2. Is Sam dead? We did hear a gunshot at the end of season 11, but actor Jared Padalecki has signed on for season 12 of Supernatural, which obviously means Sam will not die. Besides, we don't want Sam to miss out on a family reunion with Mary.
3. Misha Collins, who plays Castiel in Supernatural, teased a certain thing he wants to see in season 12. In an interview with Bustle, Collins said, "I guess one thing that I've been hoping a little bit is that we can revisit Season 4 Castiel a little bit… The writers keep inhibiting Cas' powers in some way or another… Sam and Dean don't have this magic bullet they can solve all their problems. I would love it if there was a little stretch where he could possibly be the powerful ally that he was and just play it a little bit before somehow hobbling him again. It's been awhile since Cas has been just the ally at full power that he once was." So a powerful Castiel in season 12? We are in.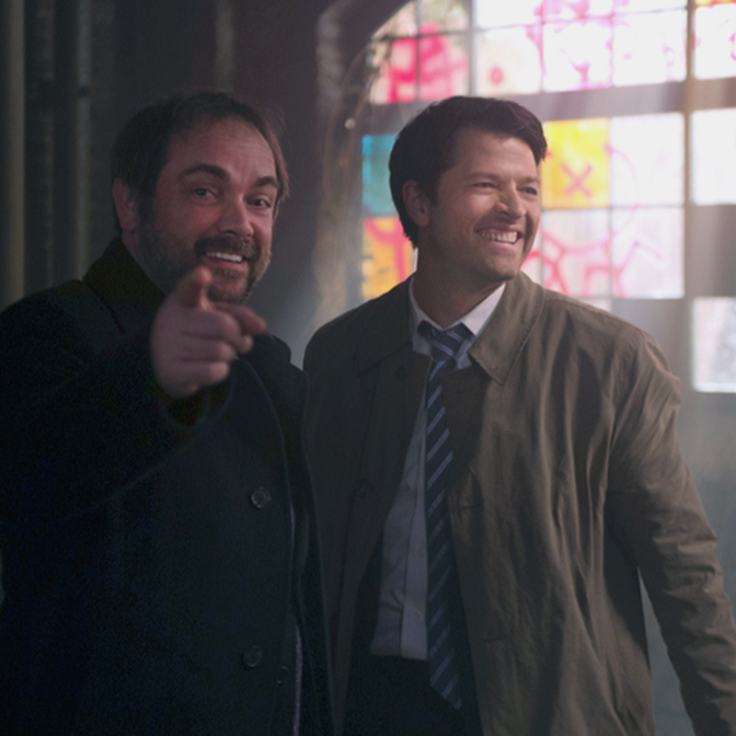 4. Collins also teased that season 12 will feature a new cast member. He said, "I know one person who's been hired in Season 12, but I can't tell you. I'm sorry to be completely useless there, but I do know that their character is going to be on the show." This hint at the casting of a possible villain, which is assumed to be someone from Men of Letters, or the one who pulled a gun on Sam in the Season 11 finale.
5. Fans of the hit show want Season 12 to focus on Crowley and Castiel and possibly feature a war between Heaven and Hell. A Reddit user wrote, "I also hope that the season focuses on Crowley and Castiel as main characters as opposed to supporting characters. Maybe in season 12 they could be trying to take over Hell and Heaven to bring order."
"I also wouldn't mind a full-scale war between Heaven and Hell. We haven't seen that yet. We've seen Heaven and Hell as adversaries, but we haven't seen them truly duke it out yet, in a story arc that will really change the world of Supernatural." he added.
Not much is known about Season 12's plot, but Supernatural has had a panel in San Diego Comic-Con almost every year now. Actors Jensen Ackles, Jared Padalecki, and Misha Collins will attend the SDCC, 2016 panel and even answer fan queries. Fans can even expect a trailer or a teaser footage at the event.