Nearly 9,000 Syrian rebel fighters and their families to be evacuated from Lebanon border
The evacuation is part of a truce deal reached between the Syrian rebels and Lebanon's Shia militant group Hezbollah.
The evacuation of nearly 9,000 Syrian fighters and their families from Lebanon's border region into rebel-held territories in Syria's Idlib province will begin on Tuesday (1 August). The move is part of a deal reached between Syrian rebels and Lebonan's Hezbollah.
The deal includes the release of eight Hezbollah prisoners held by Islamist militant group Jabhat Fateh al-Sham, formerly called the al-Nusra Front. The deal also requires all Jabhat Fateh al-Sham fighters to leave Lebonan's border region around the town of Arsal.
The peace deal came along with a ceasefire, brokered by Lebanon's internal security agency. The first day of the truce saw the two sides exchange the bodies of dead fighters. The two groups have been in conflict over the past six years in the Syrian civil war.
While the rebel groups want Syrian President Bashar al-Assad to be removed from power, Hezbollah has often clashed with the rebel groups to back Assad, in addition to sending thousands of its combatants to fight alongside Assad's troops.
According to Al Jazeera reporter Imtiaz Tyab, this was the first occasion when a peace deal between the two warring groups has paved the way for the evacuation of "such a large number of Syrian refugees and fighters who are opposed to Syrian President Bashar al-Assad, and have been in open conflict with Hezbollah and Lebanese forces".
About a week ago, Hezbollah has reportedly taken control of the mountainous zone of Juroud Arsal in a joint offensive with the Syrian army to drive Jabhat Fateh al-Sham fighters from their last border foothold. The deal will now ensure a complete departure of the Jabhat Fateh al-Sham fighter members from the border region.
Meanwhile, the United Nations refugee agency is concerned about the return of the rebels and their families to war-torn Syrian cities. They believe conditions are still not right for families to return in the rebel-held areas in Syria, given continued air strikes by the Assad regime.
"UNHCR believes that conditions for refugees to return in safety and dignity are not yet in place in Syria," Lisa Abou Khaled, spokeswoman for the UN agency, said.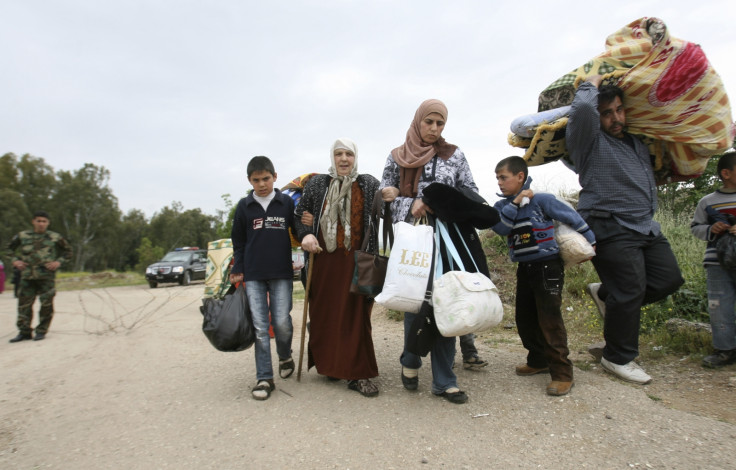 © Copyright IBTimes 2023. All rights reserved.