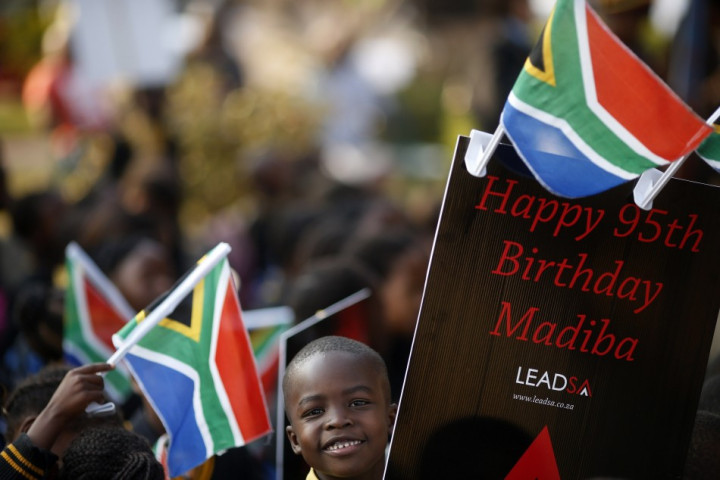 Nelson Mandela will leave hospital "anytime soon" as he celebrates his 95th birthday in Pretoria.
The former president has made huge progress in terms of his health, his daughter Zindzi has said, and is gaining "energy and strength" every day.
"I visited him yesterday and he was watching television with headphones," she told reporters. "He gave us a huge smile and raised his hand. He responds with his eyes and his hands. I should think he will be going home anytime soon."
Mandela was hospitalised with breathing difficulties on 8 June and he had been in a critical but stable condition since his admittance.
The improvement in his condition follows a court affidavit by his family that said his health was "perilous" and that he was on a life support machine with his death "impending".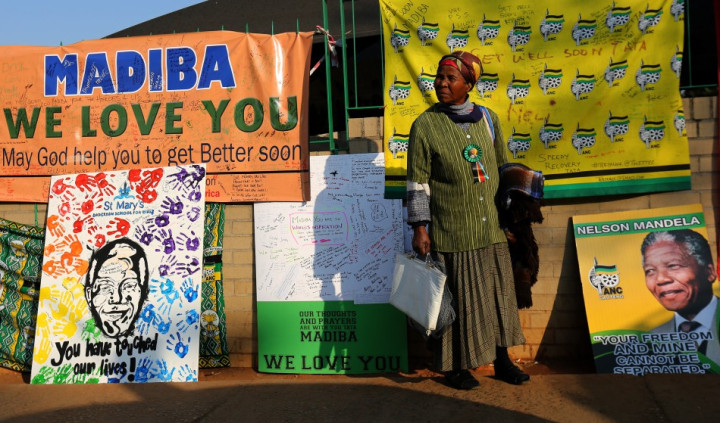 President Jacob Zuma also said Mandela's health is "steadily improving" and that he plans to visit him in hospital to mark his birthday.
"On behalf of government and all the people of South Africa, we wish Madiba a joyous 95th birthday," Zuma said.
"We are proud to call this international icon our own as South Africans and wish him good health. We thank all our people for supporting Madiba throughout the hospitalisation with undying love and compassion.
"We also thank all for responding to the call to give Madiba the biggest birthday celebration ever this year."
Events will be taking place across South Africa to mark Mandela's birthday, with people urged to spend 67 minutes doing charitable work in honour of the 67 years the former president spent serving his country.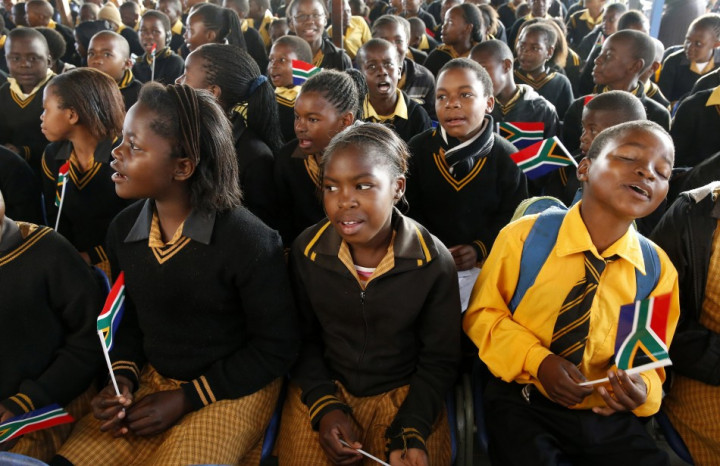 The Nobel Peace Prize winner's birthday was declared Nelson Mandela International Day in 2009. Zuma said: "We declared this day in honour of Madiba to inspire all of us to take action personally to help change the world for the better and create a sustainable movement for good in South Africa and abroad.
"The United Nations honoured our country enormously by also declaring the 18th [July] as International Nelson Mandela Day. On Madiba's 95th birthday, all our thoughts are focused on the rich legacy he has given us as South Africans and the world.
"Let us return Madiba's sacrifices and contributions through our own efforts to build a better society."
US President Barak Obama, who recently visited South Africa, also paid tribute to Mandela on his birthday, saying: "On behalf of our family and the people of the United States, Michelle and I extend our warmest wishes and prayers to Nelson Mandela on the occasion of his 95th birthday, as well as to Graça Machel [Mandela's wife], the Mandela family, and the government and people of South Africa as they mark the fifth annual Nelson Mandela International Day.
"Our family was deeply moved by our visit to Madiba's former cell on Robben Island during our recent trip to South Africa, and we will forever draw strength and inspiration from his extraordinary example of moral courage, kindness, and humility.
"On Nelson Mandela International Day, people everywhere have the opportunity to honour Madiba through individual and collective acts of service. Through our own lives, by heeding his example, we can honour the man who showed his own people - and the world - the path to justice, equality, and freedom.
"May Nelson Mandela's life of service to others and his unwavering commitment to equality, reconciliation, and human dignity continue to be a beacon for each future generation seeking a more just and prosperous world."
Zindzi said the family plans to give Mandela a collage of family photographs and have lunch with him at the hospital. She said they are all looking forward "to having him back home soon".
Winnie Madikizela-Mandela, the anti-apartheid hero's former wife, said his 95th birthday was a "gift to the nation".