Nelson Mandela, icon of post-apartheid South Africa and one of the most famous statesmen of all time, has died aged 95.
Mandela died at home in Johannesburg, after a long battle with a lung infection. His body has now been moved to Pretoria.
South African President Jacob Zuma broke news of Mandela's death in a national TV broadcast.
Follow all the reaction to Mandela's death here.
IBTimes UK has now finished its round-up of the day's news following the announcement of Mandela's death.
13.34
President Jacob Zuma has announced Mandela's funeral will take place in his home village Qunu on 15 December. His body will lay in state in Pretoria for three days before between 11 and 13 December.
13.11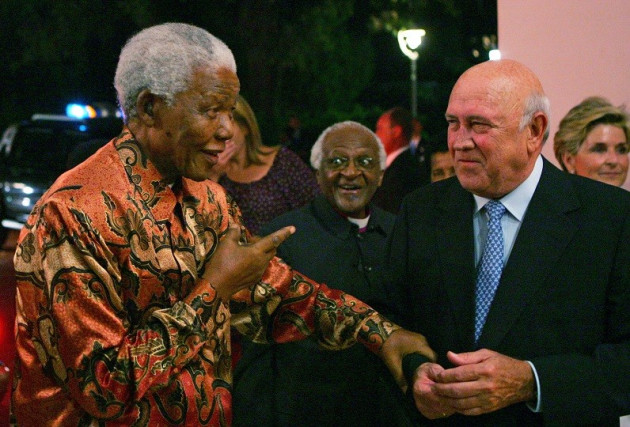 Former South African president Frederik Willem de Klerk has said he liked Mandela instantly and spoke about their first meeting in 1989: "My first impression of him as he entered the office was that he was taller than I expected. He was ramrod straight.
He told
Sowetan Live: "He had an aura around him, an aura of dignity and an aura of authority [that] I immediately felt; my gut reaction was, 'I like this man'.
"He was a great admirer of the Boeremagte [Boer forces], the Boers, my people who fought against the British empire, and the generals -- General De Wet and General De la Rey -- and we spoke about that.
"At [first] ... we spoke about general things, and not the political challenges of the country; we were feeling each other out.
"I was very impressed by his analytical way of listening, and his analytical way of making his statements. Maybe because we [were] both lawyers, there was a rapport between us about the way in which we approach things."
Read more about the pair's strained relationship here.
12.57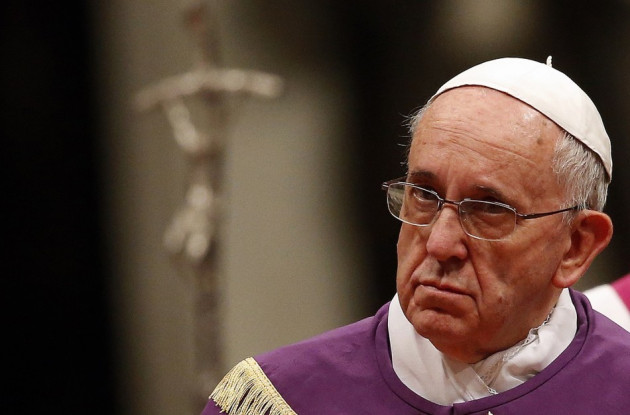 Pope Francis has paid tribute to Mandela in a telegram to South African president Jacob Zuma: "I pray that the late president's example will inspire generations of South Africans to put justice and the common good at the forefront of their political aspirations," he said.
12.26
Great article from Amnesty International on Mandela and his legacy.
Amnesty describes Mandela as a man "whose courage changed the entire world" and said his death "leaves a massive hole, not just in South Africa but around the world."
Read the full article here.
12.06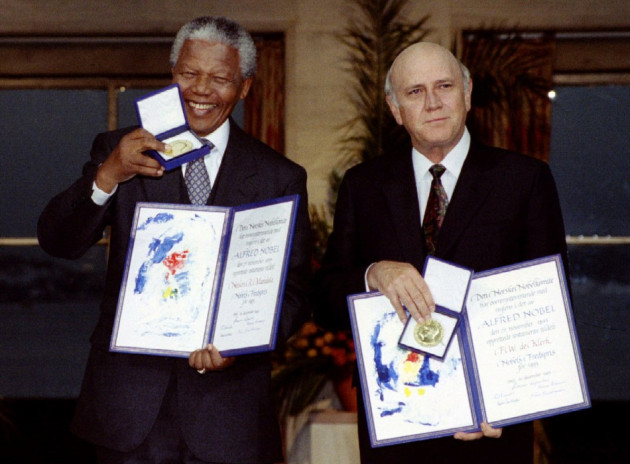 The Norwegian Nobel Committee has paid tribute to Mandela, who was jointly awarded the Nobel Peace Prize in 1993 with then South African president F W de Klerk.
"Nelson Mandela is one of the greatest names in the long history of the Nobel Peace Prize. He was honoured in 1993 together with his counterpart president F W de Klerk for their work for a peaceful end to the apartheid regime and for having laid the foundation for a new democratic South Africa.
"They both showed great personal integrity and political courage by choosing the road of negotiation and reconciliation. Most of the credit for this undoubtedly goes to Nelson Mandela who after 27 years in prison chose to focus on the possibilities of the future instead of the horrors of the past.
"As the president of the new South Africa, Mandela pointed the way towards human rights and democracy, appealing to generations all over the world. His work presents a message also today to all those who bear responsibility for apparently unresolvable conflicts: Even the most bitter of conflicts can be solved by peaceful means. It is with deep gratitude the Norwegian Nobel Committee pays tribute to Mandela's historic contribution to the realisation of the high ideals in Alfred Nobel's will."
11.51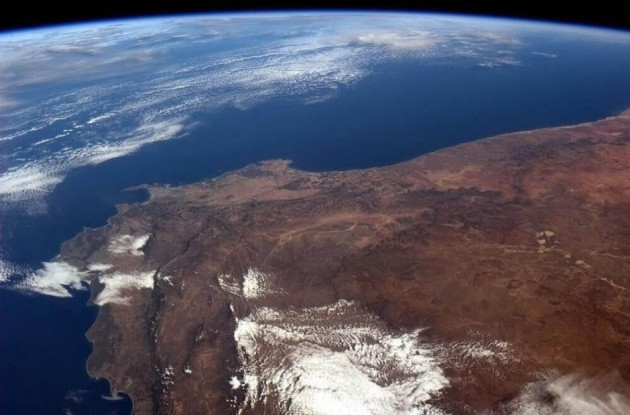 Nasa has paid tribute to Mandela by tweeting a photo of Cape Town from space, taken by Chris Hatfield on board the International Space Station.
"In honor of Nelson Mandela, who died today, here is an image of South Africa from #ISS," Nasa said.
11.28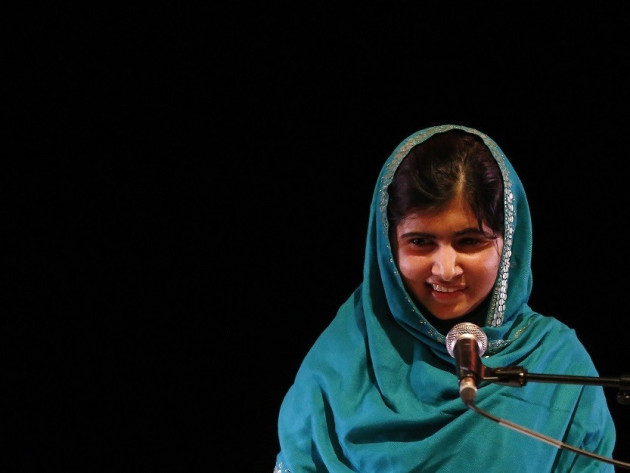 Malala Yousafzai, the 16-year-old shot by the Taliban for advocating education for girls in Pakistan, has paid tribute to Mandela.
"Nelson Mandela is physically separated from us but his soul and spirit will never die," she said.
"He belongs to the whole world because he is an icon of equality, freedom and love, the values we need all the time everywhere. His long, long struggle is a great demonstration of humanity," she added.
"I have learned so much from Nelson Mandela and he has been my leader. He is a perpetual inspiration for me and millions of others around the world."
11.06
WATCH: South Africa's national rugby team the Springboks have released a video tribute to Nelson Mandela, saying the former president had a "massive impact" on the "world, South Africa and rugby in particular". "We salute you, Tata Madiba", the team said.
11.02
French president Francois Hollande has lowered the nation's flags at half-mast in honour of Mandela, a rare honour bestowed on few foreigners.
"This is all of humanity that is in mourning. France participates in mourning ", explained French prime minister Jean-Marc Ayrault.
10.55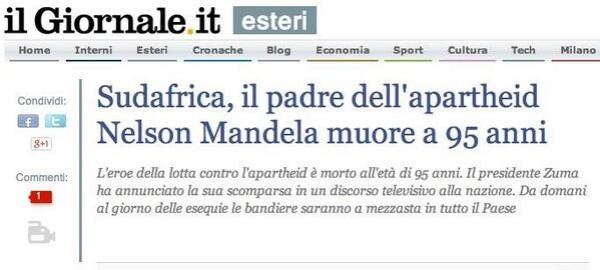 The daily paper of former Italian Prime Minister Silvio Berlusconi has apologised for calling Nelson Mandela "the father of apartheid".
In a rush to beat other Italian media outlets, Berlusconi's mouthpiece Il Giornale published a story with the headline "South Africa, the father of apartheid Nelson Mandela dies at 95".
10.55
Why are poeple calling Mandela a terrorist on Twitter? Find out here
10.52
Quotes from Mandela. Read more here
"Education is the most powerful weapon which you can use to change the world."
"What counts in life is not the mere fact that we have lived. It is what difference we have made to the lives of others that will determine the significance of the life we lead."
"For to be free is not merely to cast off one's chains, but to live in a way that respects and enhances the freedom of others."
10.40
Mandela's family has expresssed gratitude for the "overwhelming" outpour of grief.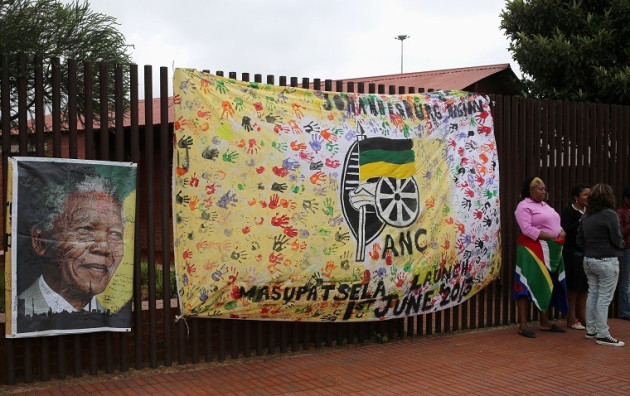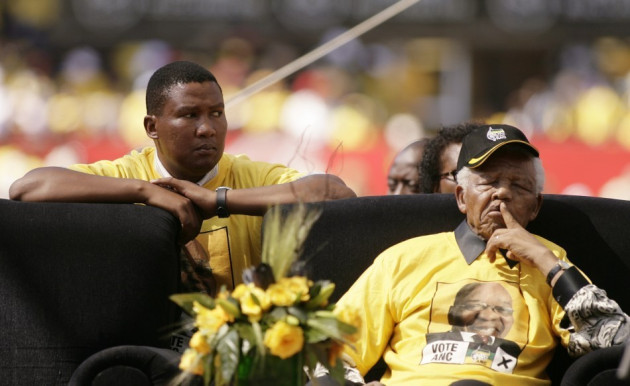 Mandela's grandson Mandla Mandela has said the family has been "overwhelmed" by the global outpour of grief following news of the former president's death.
According to South Africa's Independent Online, he said: "The messages we have received since last night have heartened and overwhelmed us.
"All that I can do is thank God that I had a grandfather who loved and guided all of us in the family.
"The best lesson that he taught all of us was the need for us to be prepared to be of service to our people."
"We in the family recognise that Madiba belongs not only to us but to the entire world. The messages we have received since last night have heartened and overwhelmed us.
"We are now preparing to celebrate his contribution to this country, to the world and to our family. Celebrating his long life is the best accolade we can give him."
10.28
Nelson Mandela's body has left his home in Johannesburg for Pretoria. A black hearse carrying his coffin draped in South Africa's national flag was pictured accompanied by a slow-moving police convoy.
10.05
Human Rights Watch executive director Kenneth Roth says South Africa is yet to become the country Mandela had aimed for.
"Mandela's life epitomized the fight for freedom, equality, and justice, all core human rights ideals. His death reminds us of the uniqueness of his principled and dignified leadership, both in Africa and beyond.
"Mandela led South Africa out of darkness and brutality. The country's next generation of leaders would do well to live up to his high standards and fervent commitment to human rights."
09.56
Nelson Mandela funeral plans revealed by government earlier this year. Read IBTimes UK's coverage from June below: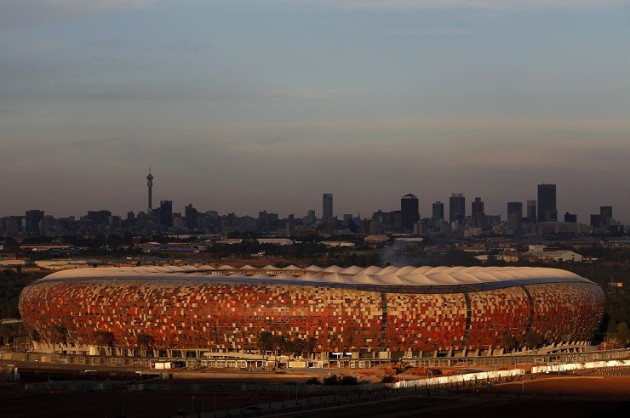 Plans for the funeral of South Africa's iconic former leader Nelson Mandela are already in place, even though his health is currently reported to be improving.
Mandela will be buried 10 days after his eventual death and a huge memorial service will be held in Johannesburg's Soccer City.
According to documents seen by the Daily Mirror, the main memorial will take place at the 94,000-seat stadium that hosted the 2010 World Cup Final, Mandela's last major public engagement.
However, a source has also said the plans have become a "logistical nightmare", and that the funeral could take place up to 12 days after he dies.
The documents show his body will be moved to a military hospital on the outskirts of Pretoria. He will lie in state for three days, allowing members of the public to file past.
Mandela will be buried in his home village of Qunu, in a ceremony to be attended by 450 relatives and dignitaries.
Books of condolences will be opened at the Union Buildings in Pretoria as well as designated places in other cities.
A source told the Mirror: "The original plan was a strict 10-day affair with the memorial service on Day 5 and the funeral service on Day 10.
"But a little flexibility has now been included because we want every world leader who wants to attend to be able to do so.
"After Madiba dies his body will be transported reasonably quickly to One Military Hospital at Voortrekker Street on the outskirts of Pretoria. The hospital is run by the South African Military Health Service.
"Each province will have its own memorial service but the main one will be in 'Soccer City' in Johannesburg, where Spain lifted the 2010 World Cup.
"It is the biggest stadium in Africa and can hold 94,700 people and we are already working on plans on how to handle the distribution of tickets to the millions of people who will want to attend."
The anti-apartheid hero wrote out his request to be buried in Qunu on a piece of A4 paper, it has been revealed.
A former associate said: "Nobody likes to think about death and Mandela, like most people, was reluctant to make a will. He was clear he wanted to be buried in Qunu. He is a traditionalist and that's why he wanted to be buried there."
09.36
Statement from Zelda la Grange, Mandela's personal assistant: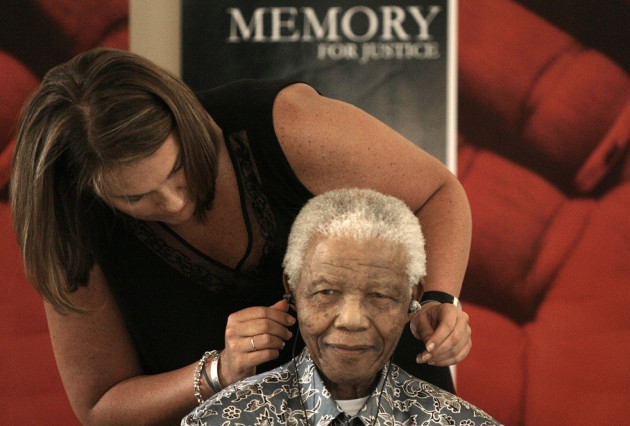 Nelson Mandela inspired people to forgive, to reconcile, to care, to be selfless, to be tolerant, to maintain dignity no matter what the circumstances.
I can attest to each of these because these are the ways in which he changed my life over the past 19 years. I am blessed and honoured by the privilege to have had the opportunity to serve him. I often battled with the relentless pressure.
But then I looked to him who carried himself with such grace and energy. I never left, I never could.
Nelson Mandela did not demand loyalty, but he inspired profound and unwavering loyalty from everybody whose life he touched.
And now, as we grieve the departure of Madiba, I am slowly coming to terms with the fact that I will never see him again.
But heroes never die.
As sad as it makes me that I will never walk into a room again and see his generous infectious smile or hear him say "Oh Zeldina, you are here", I have come to terms with the fact that Madiba's legacy is not dependent on his presence.
His legacy will not only live on in everything that has been named after him, the books, the images, the movies. It will live on in how we feel when we hear his name, the respect and love, the unity he inspired in us as a country but particularly how we relate to one another.
Madiba will forever be present in my life because he made me into the human being I am today. I will cherish every smile, the pleasant but also the difficult times and especially my barefoot moments.
Thank you for all the wonderful opportunities you afforded me, but most of all thank you for believing in me, Khulu, making me a better person, a better South African.
Tot weersiens Khulu!! Will love you every day for the rest of my life.
09.17
WATCH: Key moments from Mandela's life captured on film: Watch more here
I am The First Accused - Speech By Nelson Mandela 20 April 1964
Mandela's release from prison in 1990
Nelson Mandela's inaugural address as the first black president of South Africa
1995 Rugby World Cup Final - Mandela Lifts the Trophy following Springboks victory
09.03
Mandela's first interview from 21 May, 1961. In the video clip, ITN's Brian Widlake asked Mandela for his views about the campaign to secure the future for South Africa's black population.
08.56
Message from African National Congress (ANC), which Mandela led after his release from prison:
With deep sorrow and a profound sense of loss, the African National Congress received the sad news of the passing of our Isithwalandwe and former President, Comrade Nelson Rolihlahla Mandela.
Our nation has lost a colossus, an epitome of humility, equality, justice, peace and the hope of millions; here and abroad.
Madiba loved South Africa. We recall the strength of his fist punching the air as he stepped out of prison after 27 years; and his sternness during the negotiations for the freedom of our beloved country. We celebrate his ever-present smile, the cheerful Madiba jive, his love for children and great respect for the women of this country.
The large African Boabab, who loved Africa as much as he loved South Africa, has fallen. Its trunk and seeds will nourish the earth for decades to come.
Nelson Mandela, Isithwalandwe - Seaparankwe, born in the village of Qunu in the erstwhile Bantustan of the Transkei, recognised the burden of colonial and racial oppression and exploitation. He then joined the African National Congress in 1942. He was convinced by the belief his wise tutor, Walter Sisulu, had in the ANC as the means to effect change in South Africa. As he said: "Sometimes one can judge an organization by the people who belong to it, and I knew that I would be proud to belong to any organization of which Walter was a member."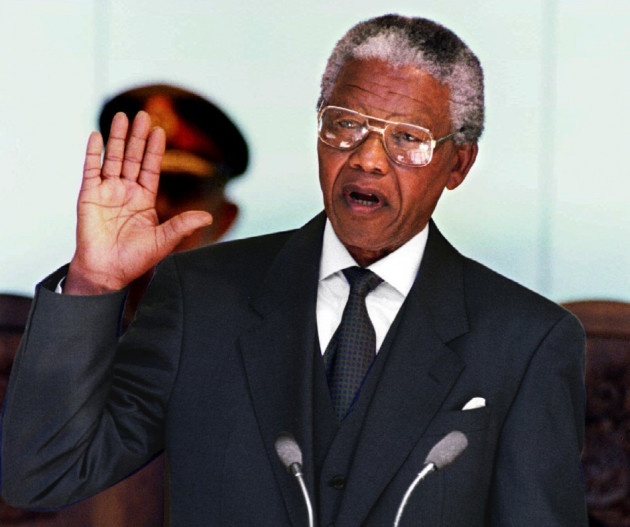 He loved the ANC. Hence his frequent words that upon his death he would join "the nearest branch of the ANC in heaven".
In his lifetime of struggle through the African National Congress, he assumed and was assigned various leadership positions. He served with distinction. He was part of the ANC leadership collective and did not make decisions without first reflecting with his comrades. Yet he would fight for the principle of what was the right thing to do.
Madiba was also a member of the South African Communist Party, where he served in the Central Committee.
His was a choice to not only be a product but the maker of his and his people´s history.
Soon after prison he took the mantle of the President of the ANC and, ultimately the country - becoming the first President of a democratic South Africa. He worked tirelessly for the ANC and a free South Africa. He hated racism and bigotry; sought a united, non-racial, non-sexist and democratic society where all are equal. As he said while in prison: "Ours is not to ask for equality on a lower scale; Ours is to fight to win on an equal but higher level."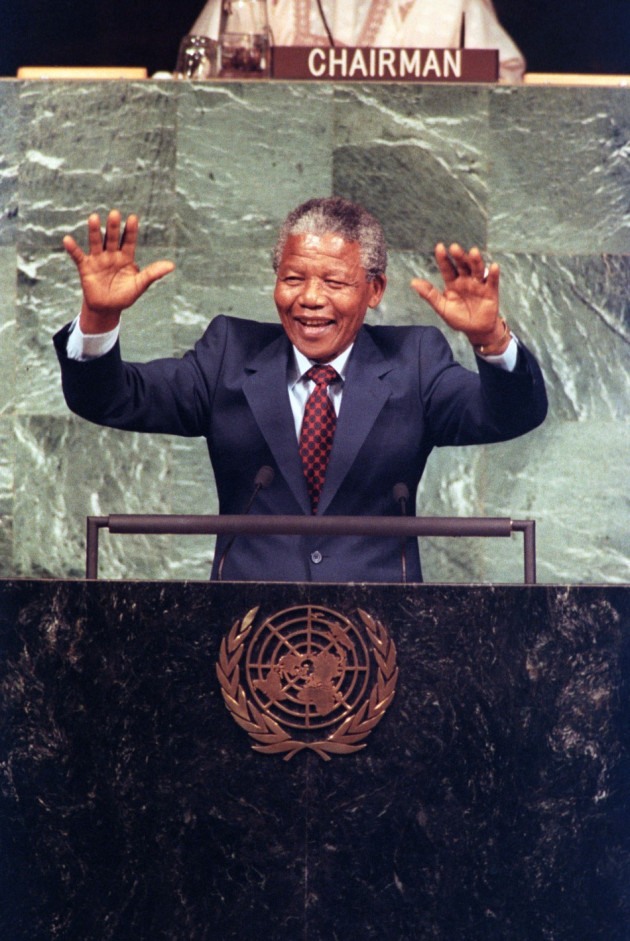 He passed the baton to the younger generation of his beloved movement, the ANC, to carry on with the vision of bringing about an equal and just society. The ANC continues in this task as set forth by him and those of his generation, living and deceased. Indeed, men and women such as Nelson Mandela ... when they pass they leave a vision of a new and better life and the tools with which to win and build it.
His life gives us the courage to push forward for development and progress towards ending hunger and poverty. As we said of him while still alive, and we say so now: "We have you, Madiba, as our nearest and brightest star to guide us on our way. We will not get lost."
To the entire family of Mandela, we extend our heartfelt condolences. He was as much yours as he was ours, probably his dedication to the ANC family robbed you of a father. We will, from this minute on, as always, walk this journey with you to the end.
To his friends, in the ANC and across the globe and across all divide, be comforted.
To the people of South Africa, may your hearts be not in distress. He lives in each and every one of you and in your homes, because he gave of himself to all of us.
Let us celebrate the gift of his life from this moment on.
Let us honour his memory in a dignified way as his leadership and stature deserves.
Let us participate in all the activities organised in his honour in a disciplined and respectful manner, until he is laid to rest.
08.33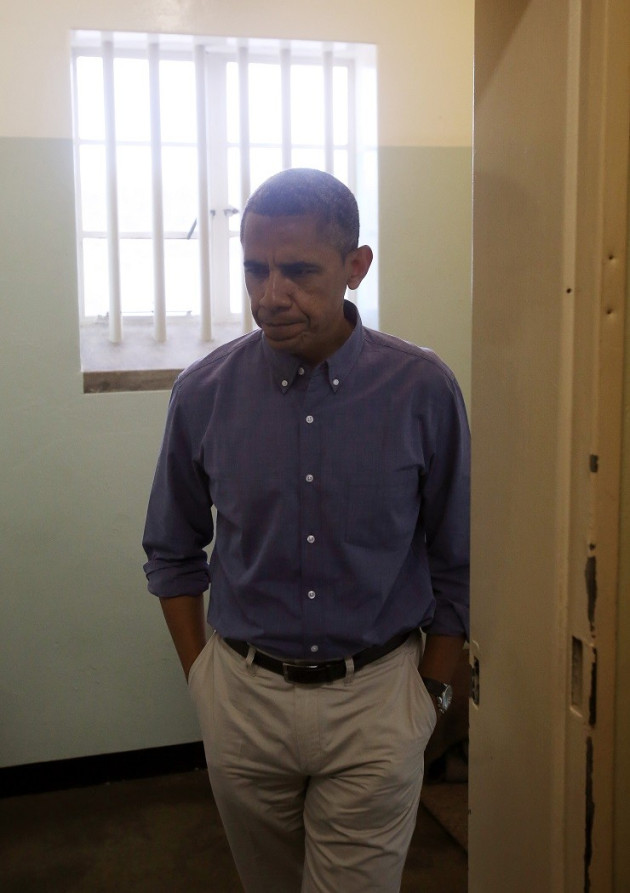 Full message from US President Barack Obama:
At his trial in 1964, Nelson Mandela closed his statement from the dock saying, "I have fought against white domination, and I have fought against black domination. I have cherished the ideal of a democratic and free society in which all persons live together in harmony and with equal opportunities. It is an ideal which I hope to live for and to achieve. But if needs be, it is an ideal for which I am prepared to die."
And Nelson Mandela lived for that ideal, and he made it real. He achieved more than could be expected of any man. Today, he has gone home. And we have lost one of the most influential, courageous, and profoundly good human beings that any of us will share time with on this Earth. He no longer belongs to us - he belongs to the ages.
Through his fierce dignity and unbending will to sacrifice his own freedom for the freedom of others, Madiba transformed South Africa - and moved all of us. His journey from a prisoner to a President embodied the promise that human beings - and countries - can change for the better. His commitment to transfer power and reconcile with those who jailed him set an example that all humanity should aspire to, whether in the lives of nations or our own personal lives. And the fact that he did it all with grace and good humour, and an ability to acknowledge his own imperfections, only makes the man that much more remarkable. As he once said, "I am not a saint, unless you think of a saint as a sinner who keeps on trying."
I am one of the countless millions who drew inspiration from Nelson Mandela's life. My very first political action, the first thing I ever did that involved an issue or a policy or politics, was a protest against apartheid. I studied his words and his writings. The day that he was released from prison gave me a sense of what human beings can do when they're guided by their hopes and not by their fears. And like so many around the globe, I cannot fully imagine my own life without the example that Nelson Mandela set, and so long as I live I will do what I can to learn from him.
To Graça Machel and his family, Michelle and I extend our deepest sympathy and gratitude for sharing this extraordinary man with us. His life's work meant long days away from those who loved him the most. And I only hope that the time spent with him these last few weeks brought peace and comfort to his family.
To the people of South Africa, we draw strength from the example of renewal, and reconciliation, and resilience that you made real. A free South Africa at peace with itself -- that's an example to the world, and that's Madiba's legacy to the nation he loved.
We will not likely see the likes of Nelson Mandela again. So it falls to us as best we can to forward the example that he set: to make decisions guided not by hate, but by love; to never discount the difference that one person can make; to strive for a future that is worthy of his sacrifice.
For now, let us pause and give thanks for the fact that Nelson Mandela lived -- a man who took history in his hands, and bent the arc of the moral universe toward justice. May God Bless his memory and keep him in peace.
08.27
Queen Elizabeth II said she was "deeply saddened" by news of Nelson Mandela's death: "[He] worked tirelessly for the good of his country, and his legacy is the peaceful South Africa we see today," she said.
08.19
Graca Machel, Mandela's third wife, tweeted: "I want to take this opportunity to thank Our Nation South Africa for the condolences messages. I will miss my#Legend #RIPNelsonMandela"