Members of Nelson Mandela's family have started a legal battle over the bodies of three of his children, which were moved from their original burial place by his eldest grandson.
Mandla Mandela moved the bodies of the anti-apartheid hero's eldest son Makgato Mandela, his first daughter Makaziwe, who died as an infant, and his second son Madiba Thembekile.
Mandla took them from his grandfather's home village of Qunu to his own home village of Mvezo two years ago, the South African Press Association reports.
However the Mandela family, led by Nelson's eldest daughter Makaziwe, want their bodies returned and have taken the row to the Eastern Cape High Court in Mthatha.
Last week, the family was granted an order by the high court for Mandla to return the bodies to Qunu.
Mandla, who is the official head of the Madiba clan and an ANC Member of Parliament, will respond to the order in court later today. He says Mvezo is the birth place of the Mandelas and holds historical significance.
The rest of the family say he did not consult with them on the move and have accused him of using their remains as a money-making venture - he is currently building a hotel in the area and they say he believes his 94-year-old grandfather would want to be buried with his children.
A member of the Mandela family told the South African newspaper Dispatch: "He stole the remains of Madiba's children from Qunu to Mvezo in 2011 because he knew that he [Nelson Mandela] would want to be buried with [his] children, and that would be his diamond field."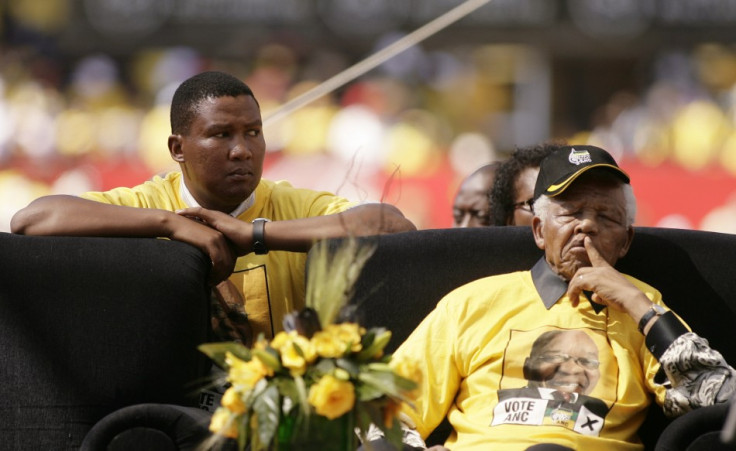 Mandla said he was "regrettably compelled" to go to court to address the spat, adding: "The way we are handling this matter is contrary to our customs and a deep disappointment to my grandfather and his ancestors."
Sapa said the family graves in Qunu were exhumed earlier this week and were found to have no remains in them.
"When the family confronted Mandla about the missing bones, he conceded to having them moved to his home village in Mvezo," a relative said. "When Mandla was ordered to bring back the remains, he stormed out."
Nokwanele Balizulu, the chief of Qunu, has also criticised Mandla for moving the bodies, telling South Africa's Independent Online: "They (Mandela's children) are fighting because they don't know where they are. There are no other Mandela graves there.
"These are not just bones, (the ancestors) can see and hear everything. I have told the community that the remains are going to be returned to Qunu."
Also speculating about the possibility of profiting from the remains, she said: "He is just jealous. Maybe he thinks we will get rich using the Mandela name. I'm not scared of him."
Nelson Mandela is expected to be buried In Qunu when he dies. Documents recently obtained by the Mirror show that the government is planning to hold the funeral 10-12 days after he dies and is planning a memorial concert in Johannesburg's Soccer City stadium, which holds 94,000.
The former president has been in hospital since 8 June and is believed to be getting better.