It is hard to believe that Stellenbosch University (SU) could once be described as instrumental in the creation of the apartheid philosophy.
Although many apartheid leaders and role players, including Hendrik Verwoerd (who is considered to be the chief architect of apartheid) studied at SU, that part of the University's history isn't really part of today's students' frame of reference.
The vast majority of white Afrikaners currently studying at SU grew up in the 'new South Africa' in post-apartheid. As a result, students from Stellenbosch mourn Nelson Mandela's passing just as much as the older generation.
There is however varied opinions on the matter, as Jackie van Wyk, owner of Africhance Tutors (an Afrikaans language school in Stellenbosch) and Afrikaans lecturer at SU discovered.
Madiba, as he was affectionately known in South Africa, was honoured at a special event on the SU campus on Monday, 9 December 2013 at the Conservatoire.
Students and staff members of the university were invited to attend the event and although the town of Stellenbosch is very quiet this time of year due to the fact that it is almost December holidays and most students have returned home from campus, the Endler Hall at the Conserve was a full house.
The University's rector, Prof Russel Botman, delivered an emotional, thought provoking message and leaders from the Christian and Muslim world had special messages for Madiba.
Dayne Nel delivered a fantastic rendition of Antjie Krog's poem "Rougesang by dood van Mandela" (Dirge at the death of Mandela).
Krog was a white, anti-apartheid activist and is one of South Africa's most well known and best poets. In her poem, she describes Madiba as 'the man who saved us from ourselves', the one who 'gave us back to ourselves' and as 'die groot aanmekaarbinder' (loosely translated as 'the one who binds together').
The event was in good taste, couldn't be described as sensationalist and highlighted the role Madiba played in education.
Special mention was also made of the fact that he received an honorary doctorate degree from SU in 1996 and the foyer was set up as a place of tribute where staff members and students can commemorate Madiba daily during this period of mourning.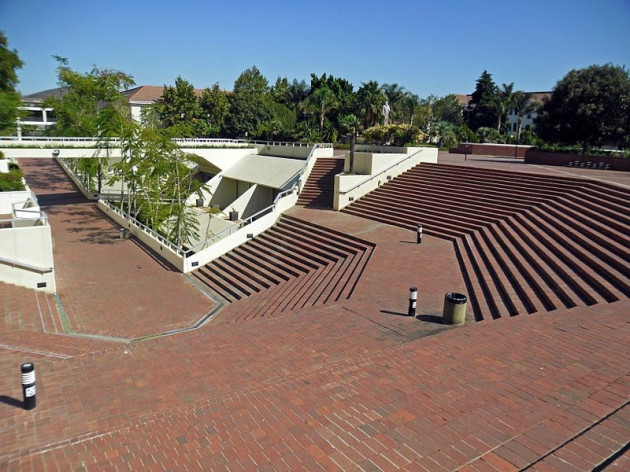 A book of remembrance was also provided where everyone can write their messages. The book will be placed in the State Archive along with all the others collected from across the country.
When asked how they feel about Madiba and his passing, most of the attendees gave 'the right answers' - very liberal and positive.
The majority of the audience was white and middle aged, but the few representatives of the younger generation present pretty much shared their sentiments. Keira Watson (7), Liam Watson (10), Jana Basson (11) and Cayla Basson (14) were all very outspoken about the fact that they were very upset and sad when they heard the news.
Simone Smit (22), a Master's student in Linguistics said she sees Madiba as an excellent example for everyone in South Africa. She says that although she sees the modern-day government as a 'worrying factor', she thinks that our nation has the power to stand together as portrayed in 2010 with the FIFA Soccer World Cup.
Stephanie Nieuwoudt and Wiida Fourie, former members of the South African media, expressed their relief that Madiba had the opportunity to say his farewell in peace and quiet at his home, away from the media frenzy they know all too well.
When asked if they have any fears regarding the ANC government's rule now that Madiba has passed away, they were outraged at the fact that ideas like this were even out there. Fourie said that she becomes livid when she sees right-wing websites that promote hate.
Although everyone at the event shared the sentiments that are so widely sent out to the international media, not everyone is equally emotional and touched by what has transpired over the past few days.
Some white students admit that although they understand the significance of Madiba's life and death and that they don't think anything negative about him per se, they don't really view the whole thing as a big deal and they look forward to when television and radio broadcasts on the event come to an end (the mourning of his death and tributes have interrupted all scheduled programming on all the SABC's channels and are being broadcast 24/7).
One alumni of SU in his early thirties raised the controversial point that the whole thing comes at a very strategic time for the ANC with regards to the coming elections in South Africa.
He is of the opinion that they will ride this wave in order to gather votes despite the fact that many people in the country are unhappy with their rule.
Mr Francois van Wyk (30) says that Madiba's death emphasises the contrast of Madiba's original values and the current state of affairs in the ANC.
According to him they have forgotten Madiba's ideas of racial reconciliation. He thinks that the current government often turns the people of our country against each other to hide their own shortcomings and corruption.
This idea also comes up in conversations with other students (of all races) in Stellenbosch. Some of the sadness and mourning of Madiba's death seems to be about the fact that his ideals may have died with him.
There are also those white students who feel that apartheid wasn't really their struggle, so they don't appreciate Madiba as a much as perhaps other races in the country do.
They have most of the same feelings and are grateful that they have the opportunity to be in a country where there is freedom, but for them it is 'not quite the same'.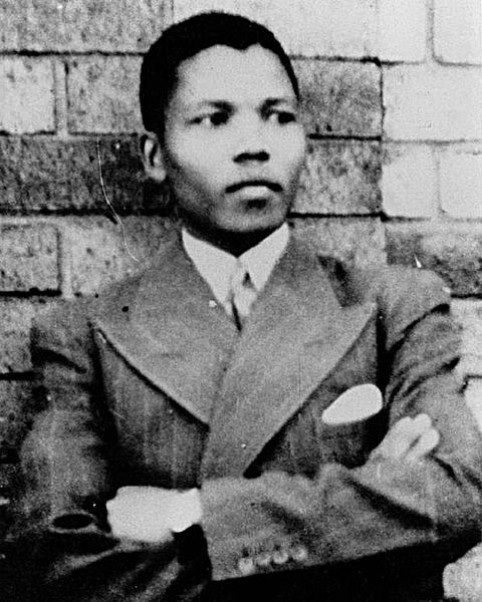 One student said that she honours Madiba and although she cried when she heard of his death, she doesn't always know how to feel about it.
"Our country owes him so much, me too, but I don't like how this whole media frenzy is bringing up old wounds of apartheid. The younger generation is quite sick of hearing about it, everyone says that we should move on, but how can we if we are bombarded with it all the time? I'm not saying that we should forget, but we want to focus on the future."
"That is what Madiba wanted, so let's do that now," she said.
Wessel Wessels, a 22 year old Engineering graduate says that although he is sad, it was expected and he thinks Madiba had a long, fruitful life and that our country is better off thanks to him. When asked what he thinks about the future of SA now that Madiba is gone, he was positive.
"I think the night of the long knives is an old wives tale and I don't think anything like that will happen. Even if it does, the people will take a stand and not let it happen." (The night of the long knives or uhuru is a theory that blacks will begin to wipe out all whites once Mandela has died).
Many feel relieved that Madiba's struggle is finally over seeing that he was very ill the last couple of months. Prof Bruce Watson (46) for the Department of Information Science at SU, however, says that although he expected it, he was still shocked that he was really gone.
His family immigrated to Canada in 1979 and he and his family came back to South Africa a mere year ago. He says that they owe Madiba a great deal of gratitude because he played a role in creating a country to which they wanted to return. He brought his wife, mother-in-law and children to the honorary event in Stellenbosch on Monday.
Although there may be different (and sometimes controversial) opinions on this matter across Stellenbosch, especially amongst white Afrikaners, one thing remains clear. All races and age groups recognise the great work Madiba has done.
When asked about the significance of honouring him in Stellenbosch taking into consideration what has transpired here in the past, Prof Russel Botman (rector at SU) is of the opinion that we owe the Stellenbosch we have today to Madiba.
"Nothing that we have today would be possible if it weren't for him. He helped us to look over the mountains, to see a bigger world out there."
He added that the challenge to take this further, now lies with us.
Jackie Van Wyk is director of Africhance Tutors in Stellenbosch. Visit the Africhance website for more information.