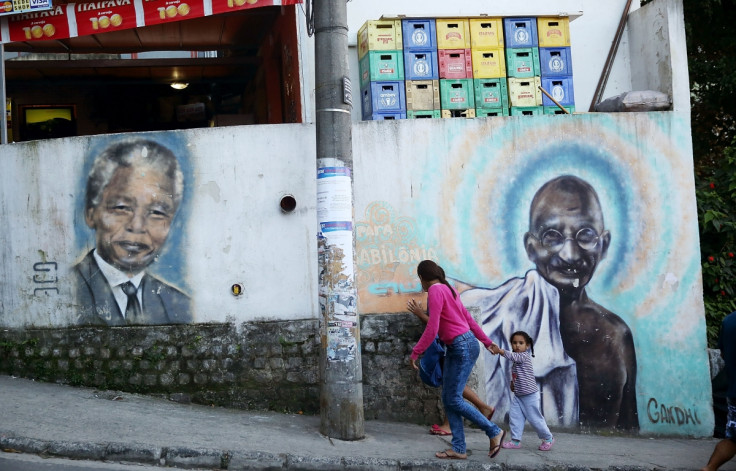 Millennials have voted for the leader they most admire, with Nelson Mandela, Pope Francis and Elon Musk coming out on top. Nelson Mandela took the lead with more than 20% of the votes, nearly 4% more than runner up Pope Francis.
The research was conducted by the World Economic Forum's (WEF) Global Shapers Annual Survey. The WEF claims that "with responses from 125 countries worldwide and 285 cities [the survey] is one of the most geographically diverse surveys of millennials."
According to WEF: "The more than 1,000 respondents are all members of the World Economic Forum's Global Shapers Community, a network of over 450 city-based hubs of young, civically engaged leaders aged between 20 and 30."
Fourth on the list is Mahatma Gandhi, the Indian leader of the nationalist movement against British rule. Current Indian Prime Minister Narendra Modi appears at tenth on the list with 3% of the vote.
Bill Gates, Barack Obama, Richard Branson, Steve Jobs, Muhammad Yunus, and Warren Buffett also featured in the top eleven most inspiring leaders for millennials.
Adeyemi Babington-Ashaye, Head of the Global Shapers Community at the World Economic Forum said: "One of the key facts to note is that the eleven people who came out on top of the most admired role models globally were all men and this is a serious concern. We need to have more female role models out here."
Ashaye pointed out that the survey question allowed respondents to put down any world leader they would like and that it was not a multiple choice question that restricted their answers. He said that more work needed to be done to empower women in order to increase the number of female leaders on a global scale.
Ashaye commended the work that the Global Shapers Community was doing in this area. The Global Shapers Community is a network of hubs led by young people who are who are eager to make a contribution to their communities through a number of different ways.