Nelson Mandela is responding to treatment after spending five days in hospital in Pretoria, South African president Jacob Zuma has said.
Mandela, who will celebrate his 95th birthday next month, was rushed to hospital at the weekend with breathing difficulties.
He has been in a "serious but stable" condition ever since, but now appears to be recovering.
In a statement, Zuma said: "Today, the 12th of June, marks the 49th anniversary of the sentencing of President Nelson Mandela to life imprisonment in 1964.
"On this crucial historical anniversary, our thoughts are with President Mandela and his family.
"I am happy to report that Madiba is responding better to treatment from this morning. We are very happy with the progress that he is now making, following a difficult last few days.
"We appreciate the messages of support from all over the world. It is an honour for us as South Africans to share Madiba with the international community.
"We fully understand and appreciate the global interest in this world icon. We are so proud to call him our own.
"We urge South Africans and the international community to continue to keep President Mandela and the medical team in their thoughts and prayers."
The anti-apartheid revolutionary has been hospitalised four times since December with a recurring lung infection.
He has received treatment in hospital a number of times over the last few years and in 2011, after he was discharged, he released a statement saying "I am not sick. I am old."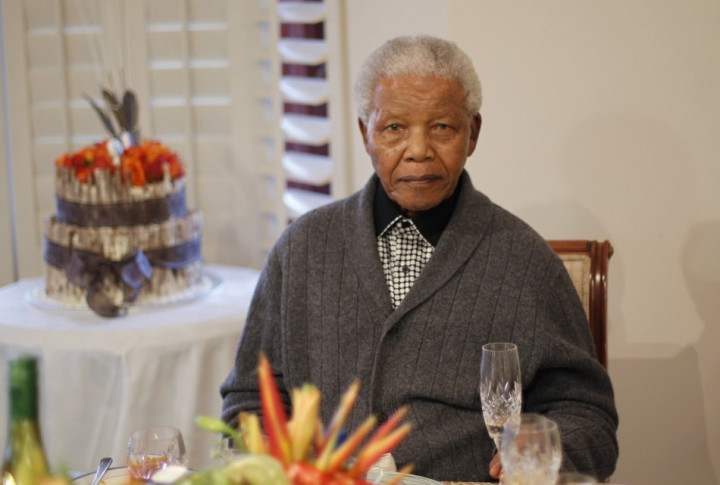 Yesterday the South African presidency released a statement about Mandela's condition, which read: "President Zuma has full confidence in the medical team, and is satisfied that they are doing their best to make Madiba better."
Over the last few days, Mandela's family has been at his bedside, including ex-wife Whinie and his eldest daughter Zenani, who is South Africa's ambassador to Argentina.
Family sources told NBC News they are optimistic and relaxed about his progress in hospital.
Many people had become concerned that Mandela would die due to the severity of his condition. His long-time friend Andrew Mlangeni told South Africa's Sunday Times that it was time for the nation to let him go.
"We wish Madiba [Mandela] a speedy recovery, but I think what is important is that his family must release him.
"You [Mandela] have been coming to the hospital too many times. Quite clearly you are not well and there is a possibility you might not be well again.
"The family must release him so that God may have his own way. They must release him spiritually and put their faith in the hands of God. Once the family releases him, the people of South Africa will follow.
"We will say thank you, God, you have given us this man, and we will release him too."
Tennis player Rafa Nadal gained widespread criticism for falling for rumours that Mandela had died. He tweeted: "Today we have lost one of the most important and relevant people in our world. Rest in peace #NelsonMandela."
He later apologised for his mistake, saying: ""I had incorrect information and for now #NelsonMandela has not left us. I hope that he is with us for much longer; his actions will be with us for ever."
READ:
Nelson Mandela: Is South Africa Heading for a Zimbabwe-style Meltdown?