When Mark Carney was brought in to govern the Old Lady of Threadneedle Street, as Governor of the Bank of England, it was seen as a momentous change.
Under-50, Canadian, an outsider with real-world financial markets experience at Goldman Sachs. Confident and charismatic. At the time, Carney was what most symbolised the post-Mervyn King cultural change at the Bank of England.
But that mantle has been taken by Dr Nemat Shafik, deputy governor for markets and banking at the Bank of England and only the second ever woman to have ever held a deputy governor position since the institution was founded in 1694. She's also on the rate-setting Monetary Policy Committee and only the fifth woman to have sat on it.
Shafik, who prefers to be known by her nickname "Minouche", brings not just much-needed gender diversity to the central bank, but a welcome ethnic difference to an organisation that looked at times more like a Surrey village cricket club than economic engine.
Born in Alexandria, Egypt, in 1962, Shafik's parents left for the US soon after. This is where she spent much of her childhood, before later returning to Egypt.
Perhaps most importantly, she marks a shift from the softly-softly approach to the financial sector seen before. Any traders hoping that the Old Boys-style of yonder will continue, with warm handshakes and wine-fuelled lunches and nose-tapping, will be disappointed.
It's her job at the Bank of England to manage its relationship with financial markets, which is undergoing huge reform in the wake of the financial crisis and numerous scandals, such as interest rate fixing and market rigging.
Softly spoken and polite, she's also known for her ruthlessly sharp intellect. And she's taking no bankers as prisoner.
In her first speech since taking the role in August, Shafik described the behaviour of some financial market professionals is "outrageous".
"The initial argument that it is just the case of a few bad apples is no longer credible. It seems there were deep-rooted problems," said Shafik at the London School of Economics, where she received a masters before going to the University of Oxford and completing a doctorate in economics.
She added: "The risk is that, as memories of recent enforcement cases fade, bad practices may re-emerge. Some say that may already be happening."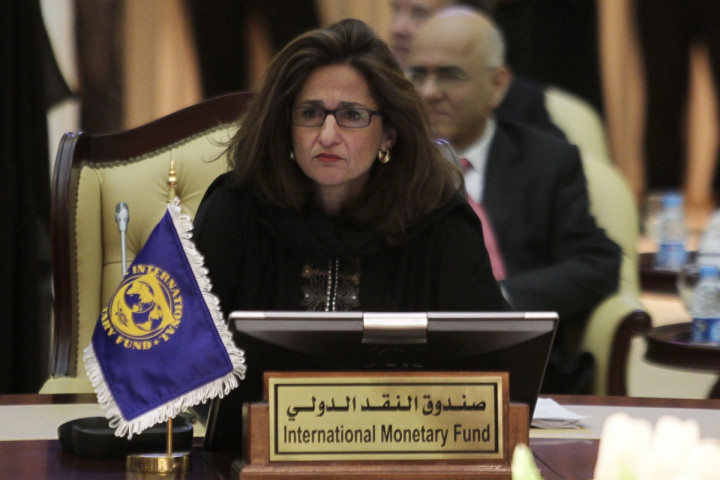 She labelled the ongoing fines dished out to financial firms for bad behaviour "like salt rubbed into the wounds to public confidence in financial markets".
"Public outrage is based on the fact that rewards in finance are disproportionate and the system is rigged," Shafik said.
"When people read of malpractice in financial markets, of trading profits being claimed through manipulation, collusion or dishonesty, they naturally wonder if they are one of the people who have been wronged."
The Bank of England and government reforms to the financial sector "must add up to a comprehensive solution to fix the barrel and to get rid of the bad apples," she continued.
Shafik cut her teeth at the World Bank, the development organisation, where she rose to become the youngest ever vice-president - and managed $50bn (£31bn, €40bn) of investments.
For three years from March 2008, Shafik was permanent secretary at at the UK Department for International Development, which she had first joined in 2004, before joining the International Monetary Fund as deputy managing director.
At the IMF she was responsible for its work in Europe and the Middle East, the organisation's entire $1bn administrative budget, human resources for its 3,000 staff as well as training and technical assistance for global policymakers.
Despite her prestige, there were questions around her suitability for the Bank of England role because she had no direct experience of financial markets.
When pressed by the Treasury Select Committee on her market experience, Shafik was unfazed. She laughed as she pointed out that, while at the IMF, she had managed a $10bn pension fund that beat most market benchmarks.
She might also have garnered a decent understanding of markets from her first husband, Mohammed El-Erian, who until recently managed Pimco, the world's largest bond fund. She has since married a second time in 2002 to Raffael Jovine, with whom she has two children and three step-children.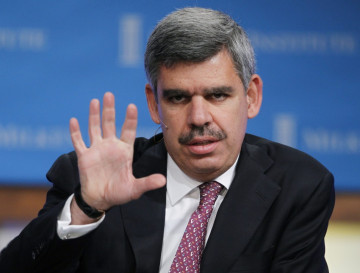 Shafik is held in high regard by some of the world's most powerful policymakers. Christine Lagarde, chief of the IMF, hailed Shafik's broad command of policy issues, her superb leadership and communications skills, and her global reputation" in a statement announcing her departure to the Bank of England.
Sir Suma Chakrabarti, her former boss at Dfid and now head of the European Bank for Reconstruction and Development, told the Financial Times that "there is steel inside the velvet glove".
But her international status doesn't mean she has lost touch with where she came from.
The reason her family left Egypt in the 1960s is because they lost all they had during the nationalisations by the dictator General Nasser.
"When you live in a poor country, you're surrounded by poverty and so that natural interest in why some people have and other people don't is always there," she said in a 2001 interview.
"I guess the particular angle that I have on development comes from the fact that my family was nationalised, and when that occurred, I left as a child and was raised in the US and didn't go back to Egypt until I was a teenager.
"But that experience of nationalisation and struggling with the role of the state trying to take resources, to redistribute them, but at the same time not being very successful at it was a part of my childhood."
Shafik is only a few months into her Bank of England job. But already she's making herself known across the UK's troubled financial sector. If her first speech is an indication of future things, she might make herself the most popular policymaker in Britain - among the public, if not among the banks.