Neo-Nazis met with strong local resistance during Wigan march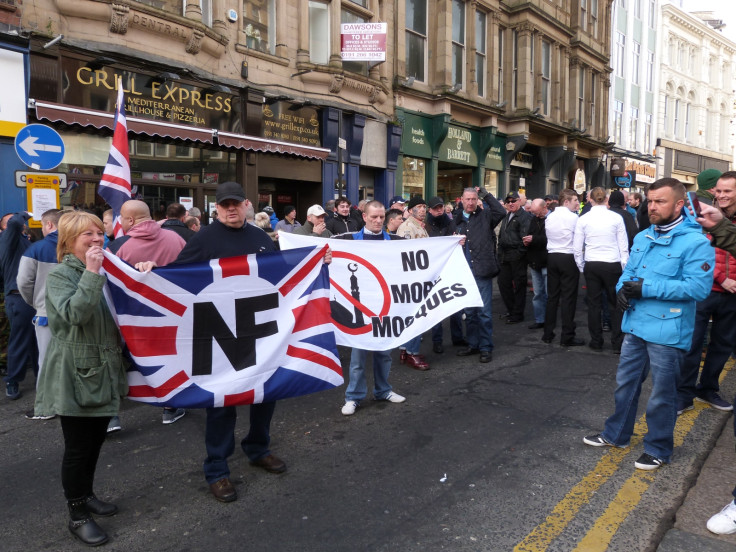 Skirmishes have broken out in the centre of Wigan as neo-Nazi groups clashed with locals and police as they protested about the influx of refugees into the town. The rally had been organised by the British neo-Nazi groups National Action and the National Front.
The fascists gathered at 1pm in the town's Market Place, but were met with resistance from locals and anti-fascist groups who disagreed with the protest, that was "against immigration" according to leaflets distributed by the neo-Nazi supporters. Locals were armed with placards, one jokily suggesting "love pies, hate racism", an ironic gesture considering the targeting of the neo-Nazi ire.
Speaking on Twitter @GroundsB said: "Couldn't ov put it better myself #Wigan".
In July, a small group of around 20 neo-Nazi supporters took to the streets of London to protest against the so-called "Jewification" of the UK. Their protest reached the end of Downing Street, while in March a neo-Nazi march took place in Manchester to mark "White Pride Worldwide Day". A buffet was made available to supporters along with live music, a raffle and what the organisers referred to as a "nationalist disco". In the same month, National Action brought its "White Man March" to Newcastle.
© Copyright IBTimes 2023. All rights reserved.