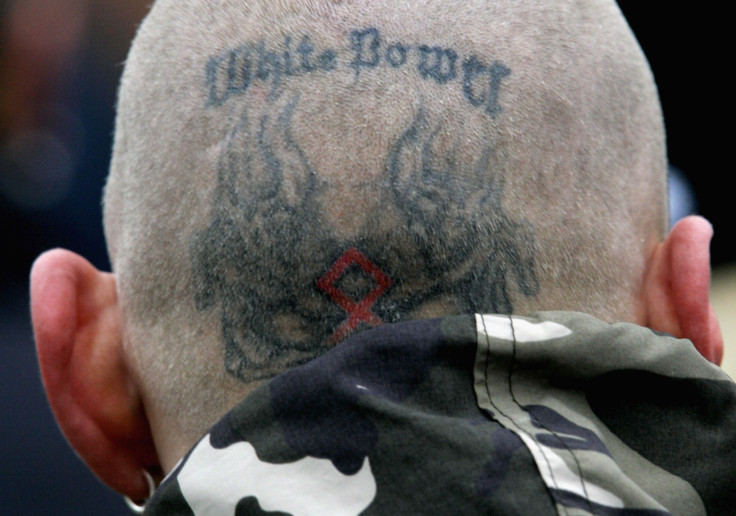 Police in Manchester have said they are prepared for a planned White Pride demonstration in the city, one week after a neo-Nazi rally was scheduled to take place in Liverpool. Greater Manchester Police said it is aware of the planned demonstration by the white supremacist group in the city's centre on 22 August and has put in place an operation to "facilitate peaceful protest".
Far-right group White Pride previously held a march in Manchester in March. Two people were arrested following clashes between the group and opposing anti-facist groups.
Greater Manchester Police Chief Superintendent John O'Hare said: "We understand that protests such as these can be incredibly emotional involving two opposing sides with polarised views. They can present difficult challenges for all involved and we will do everything in our power to facilitate a peaceful protest, while remaining completely impartial.
"We respect everyone's right to lawfully protest and officers will be working with Manchester City Council to ensure it passes peacefully and safely. Everyone has the right to free speech, but with this comes a high degree of personal responsibility and we will take positive action against anybody who abuses such an important privilege."
Local residents are being urged to "just ignore" the White Power demonstration and not to react angrily to the march. Councillor Sue Murphy, deputy leader of Manchester City Council, said: "Manchester is a diverse and inclusive city and we would much rather this event was not happening here at all. But we would encourage everyone to ignore it and treat the day just as they would treat any other in our thriving city centre.
"We will work closely with Greater Manchester Police to ensure it remains business as usual as far as possible and support the police in their work to ensure that anyone who oversteps the mark is dealt with appropriately."
The rally takes place one week after a planned march by neo-Nazi group National Action was cancelled in Liverpool after it was met with severe opposition at Lime Street station. Photos of the event to show members of National Action locked inside a lost luggage depot at the train station for their own protection after being confronted by local residents and anti-fascist groups.