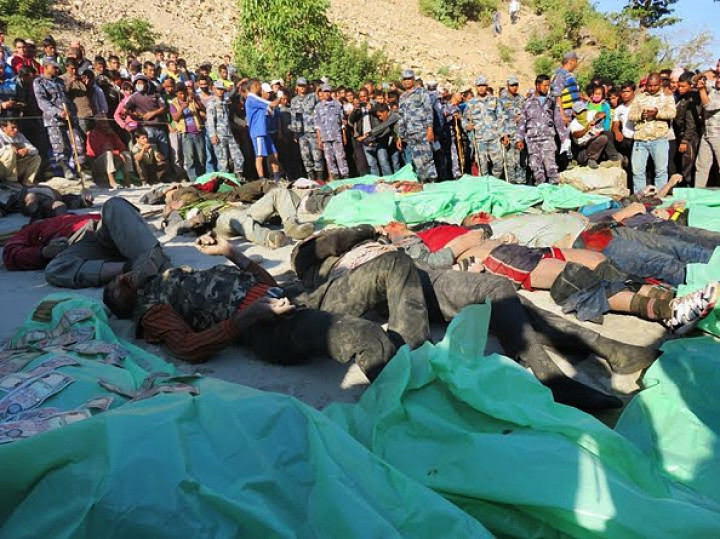 At least 47 bodies have been recovered from a bus crash site in Nepal.
The incident occurred in the Jajarkot region, western Nepal, on Thursday ( 20th November) when a bus veered off to avoid a collision with a tractor and fell in the Bheri river, some 700 km from the capital Kathmandu.
The incident is one of the deadliest of recent times, police said, adding that it took two days to recover the vehicle from the water.
The search for bodies is ongoing.
Ten survivors, who managed to swim to dry land, were taken to hospital.
Road accidents are common in Nepal. At least ten people died earlier this month when two buses collided on a highway in the country's central region.
In October, 29 people died when a bus plunged off into a gorge. Most of the passengers were travelling to meet their families to celebrate the Hindu Dashain festival.