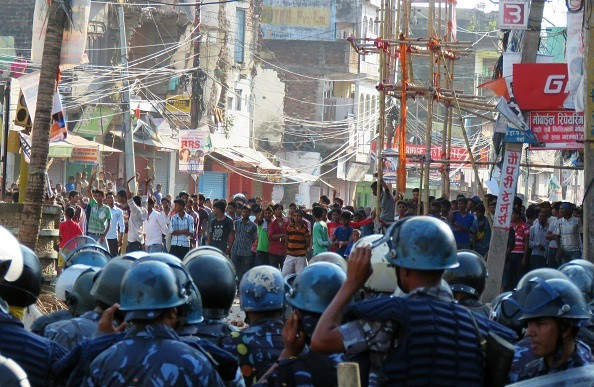 Two people were killed and 44 injured when police in Nepal fired at protesters demonstrating against the new constitution. Among those injured were policemen.
The protesters, belonging to the ethnic Madhesi group, believe the new constitution does not take into account their interests. They attempted to block the main East-West highway in South Nepal and are reported to have attacked the police with petrol bombs, spears and bricks.
Police fired on demonstrators on two separate occasions in the Saptari district. "We were forced to fire in self-defense after protesters began hurling petrol bombs, empty bottles, stones and sticks at police," said police official Bhim Dhakal from district capital Rajbiraj.
A curfew was then imposed to curtail any further violence.
However, Laxman Lal Karna, a leader of the Sadbhavana Party who organised the protests stated that there was no violence on the part of the protestors who were sitting peacefully across the road in order to block traffic.
Nepal has suffered large-scale turmoil this year. In April a series of earthquakes killed over 9,000 people and destroyed a large portion of the country.
Then in September, the newly promulgated constitution led to protests and violence, especially in the southern parts of Nepal where the Madhesi people feel that the new demarcation of districts will force them to lose their native land. Since protests began, almost 50 people have been killed in violent episodes during the protests.
To add to the turmoil, the India-Nepal border has been closed to commerce, which has led to a shortage of fuel and medical supplies. "The ongoing blockade is worse than the war-time situation," said Nepalese Prime Minister KP Sharma Oli.
The Indian government, however, continues to deny imposing any blockade, explaining that the truck drivers are concerned for their safety following the violent protests.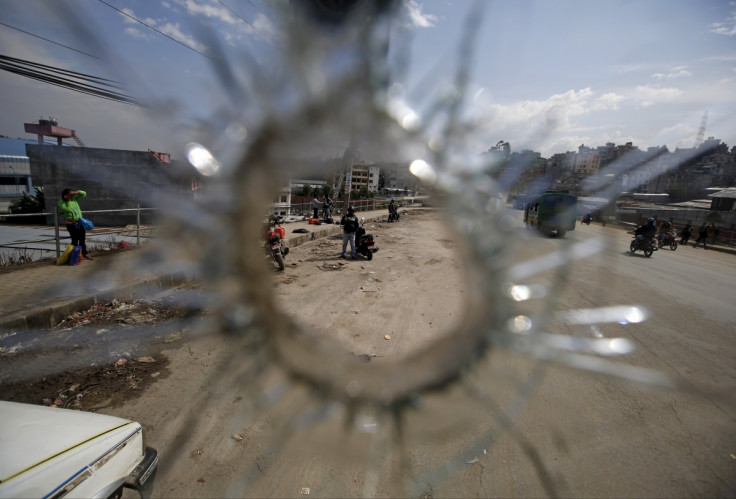 In a direct request to the Indian government to open trade lines, Oli said, "Nepal has signed important agreements with India including Power Trade Agreement, Power Development Agreements for developing Upper Karnali and Arun Third as well as Pancheshwor Project, which shows how Nepal wants to move forward by forging economic partnership with India."
There has been strong speculation that India closed trade following Nepal's decision to import fuel from China. The prime minister of Nepal also made it clear that the "government's move to import fuel from China" was "not directed against any other country" and was made in the wake of the blockade.
"We are just trying to diversify and balance our trade relations. We are trying to develop our historical relations with friendly country India by ensuring unobstructed transit rights and our access to the sea as a landlocked country," he said.