The internet is playing an immense role in bringing relief to hundreds of concerned families, desperate for news about their loved ones affected by Nepal's worst earthquake in decades.
Google has alleviated fears for scores of relatives across the globe with its Person Finder facility, which allows people to find out immediately if someone is alive, and Facebook's 'safety check' app. Heartfelt messages are being left in the hope of information about those missing.
Then there have been the minute-by-minute harrowing accounts from the survivors themselves following the earthquake – that has claimed more than 4,000 lives in Nepal and subsequent avalanches at Mount Everest where at least 18 people have been killed. Countless others are thought to have been buried in the mountain's worst-ever tragedy.
From British newlyweds Alex Schneider and Sam Chappatte, camped at Mount Everest Base Camp, who were able to tell how they cheated death via their blog as an avalanche hurtled towards them to climbers tweeting nervously from the hillside as they await their rescue, the internet has cemented its role of importance in publishing real-time information.
Chloe Pincho, 27, from Carshalton, Surrey is one of the trekkers reported missing on Google's Person Finder – a simple crowd-sourced missing persons database. The tech giant reopened its facility, which was first launched following the devastating earthquake in Haiti in 2010. More than 1,300 records are believed to be have been uploaded via emergency services and worried loved ones.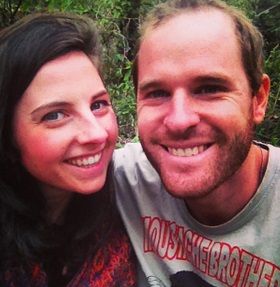 This message was uploaded concerning Chloe: "She is on the left, she was travelling with her boyfriend Brennan White on the right. She was trekking up Mount Everest and we last heard from her on Saturday morning."
Jack Kilpatrick, 24, from Teddington, Middlesex is declared missing.
His mother posted: "Mid height. Fit. Short blond hair. Written tattoo on right upper arm. 'Fear and loathing in Las Vegas tattoo on back calf. Big smile."
Susannah Ross, 20, from Bath is also being searched for. She has been described as tall, with dark shoulder-length slightly wavy fine hair and a round/heart-shaped face, with an off-centre lip ring, big blue eyes, and slim.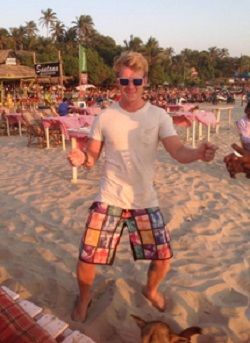 More than 1,500 people have been also been listed on the family links database of the International Committee of the Red Cross.
Facebook, Twitter and WhatsApp have all been instrumental in providing updates to the chaos unfolding daily.
Facebook pages such as Praying for Nepal have been set up to share photos and information and the popular social network has also opened it 'safety check' app, rolled out last year, which can allow friends in the area to be notified about their status.
It has been reported on social media several accounts expressed their gratitude to Facebook and Google for their "technological ingenuity".
The earthquake which hit east Pokhara, north-west of Kathmandu, is one of the worst to hit Nepal in 80 years.