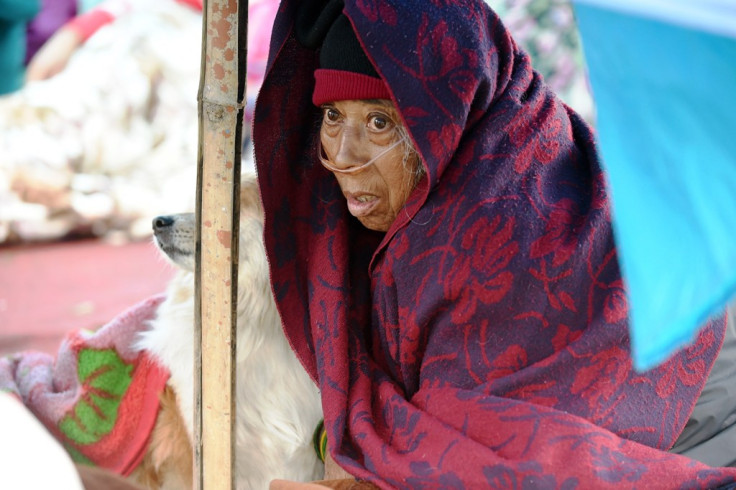 The economic costs of Nepal's devastating 7.8 magnitude earthquake could exceed $5bn (£3.3bn, €4.6bn), equivalent to 20% of the Himalayan country's GDP, according to IHS.
As a poverty-stricken nation, Nepal's ability to fund disaster relief and long-term reconstruction efforts are extremely limited, according to Rajiv Biswas, chief economist, Asia-Pacific at IHS, suggesting the global community will have to bank-roll relief, rehabilitation and reconstruction plans within the Himalayan economy.
Biswas, in a note to clients, said: "With the death toll and total casualty estimates from the Nepal earthquake rising rapidly, the economic impact on the nation is severe.
"The total long-term cost of reconstruction in Nepal using appropriate building standards for regions vulnerable to severe earthquakes could exceed $5bn.
"The standard of housing construction in Nepal is extremely low, which is why the damage to buildings has been extremely severe.
"A coordinated international disaster relief and long-term reconstruction program will need to be funded by bilateral assistance from donor nations and development financing agencies under the coordinated management of multilateral institutions such as the United Nations."
Rescue work
Governments and international aid groups are rushing search-and-rescue and disaster relief machinery to Kathmandu, with neighbouring India, China, Pakistan and the US leading international efforts.
But, rescue work has been hindered by a series of aftershocks and unfavourable weather. Extensive damage to road networks, which has cut off access to rural areas, has also hampered rescue work.
Mark Smith, senior director, Emergency Affairs at World Vision told CNBC: "[Our personnel] are driving as far as they can and they are going the rest of the way by foot, its taking sometimes up to 6, 7, 8 hours for some of our teams to get to the areas that they want to assess.
"We're starting to get some preliminary reports but it's going to take 2-3 days before a lot of aid is going to get mobilized into these rural areas because of the access issues."
Sanjay Karki, country director at Mercy Corps, who is on the ground in Kathmandu, highlighted the pressing need for medical assistance.
Karki told a news channel: "Hospitals have been overflooded. When you enter hospitals, you can see all the patients lying in open spaces. There will be a shortage of medicine soon.
"There have been blood donation camps organized by communities in the neighborhood, but that will run out."
Nepal has just 2.1 physicians and 50 hospital beds for every 10,000 people, according to the World Health Organization.
The nation's per capita GDP stood at $694 in 2013, according to the World Bank, as against $1,497 in India and $ 6,807 in China.