Nepal earthquake: IMF aid likely as toll reaches 3,200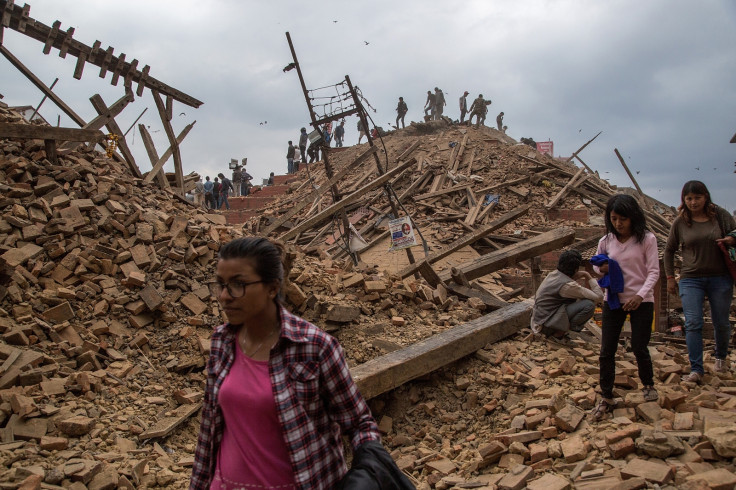 Nepal is expected to receive aid from the International Monetary Fund's scheme to contain the impact of catastrophes, as the death toll from the devastating earthquake reaches more than 3,200.
The troubled Asian nation owes $3.8bn (£2.5bn, €3.5bn) to foreign lenders and spent $217m repaying debt in 2013. Nepal is one of 38 countries eligible for assistance from the IMF's new Catastrophe Containment and Relief Trust (CCR).
Nepal is one of the least developed countries in the world, ranking 145th out of 187 countries in the United Nations Human Development Index.
"Nepal could qualify for immediate relief," said Eric LeCompte, executive director of the religious development coalition, Jubilee USA Network.
"Nepal's earthquake is why the International Monetary Fund created a new rapid response relief fund."
The IMF created the CCR in February to provide debt relief to poor countries impacted by natural disasters or health crises. The new fund cancelled nearly $100m in debt for Ebola-hit countries.
In order to qualify for relief from the new fund after a natural disaster, a country must meet certain criteria. The disaster must destroy more than 25% of the country's "productive capacity", impact one third of its people or cause damage greater than the size of the country's economy.
However, it is not yet known if Nepal will qualify and if it meets the criteria. Nepal owes the fund $54m, with $10m due in 2015 and nearly $13m due in 2016.
"This new fund can provide urgent relief as Nepal struggles to recover," said LeCompte.
"This crisis shows how important the IMF's new fund is for some of the world's least developed countries."
The IMF earlier sought help from governments to fund the CCR for future crises. The UK and Germany recently pledged $72m in contributions. During the spring IMF meetings, Austria, Portugal and Mexico also announced they would contribute $16m more.
© Copyright IBTimes 2023. All rights reserved.