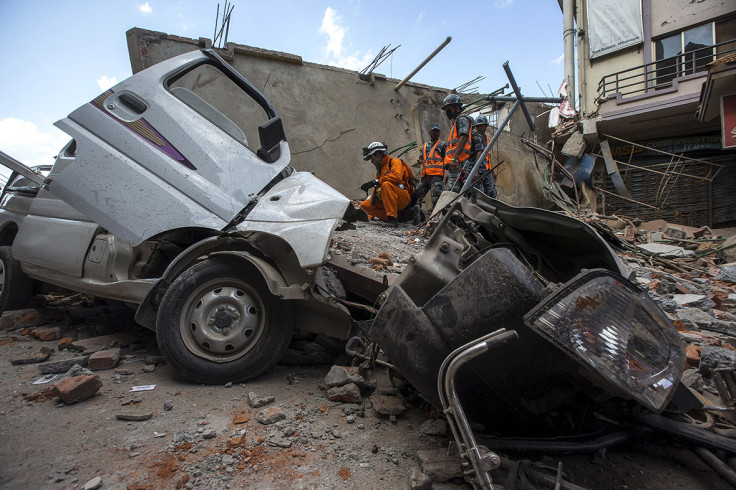 Nepal said it has spotted the wreckage of a missing US Marine Corps helicopter, which went missing in the mountains northeast of Kathmandu while providing aid assistance to the country.
The rescue team found three bodies near the crashed Huey UH-1 Marine Corps chopper, which was carrying six Marines and two Nepalese army soldiers. The wreckage was located near Nepali village of Ghorthali.
Army chief of army operations Maj. Gen. Binoj Basnyat said ground troops were being sent to survey the wreckage. The helicopter, which was part of the Marine Light Attack Helicopter Squadron 469, disappeared while conducting disaster relief operations in the aftermath of the Nepal earthquake near Charikot on Tuesday (12 May).
A second major 7.4-magnitude earthquake hit Nepal on Tuesday (12 May) killing an estimated 37 people and injuring several thousand others days after the 7.8 magnitude earthquake that killed an estimated 8,046 people.
The second strong earthquake has further left residents terrorised with several people reportedly taking shelter in tents and pipes, too scared to stay indoors.