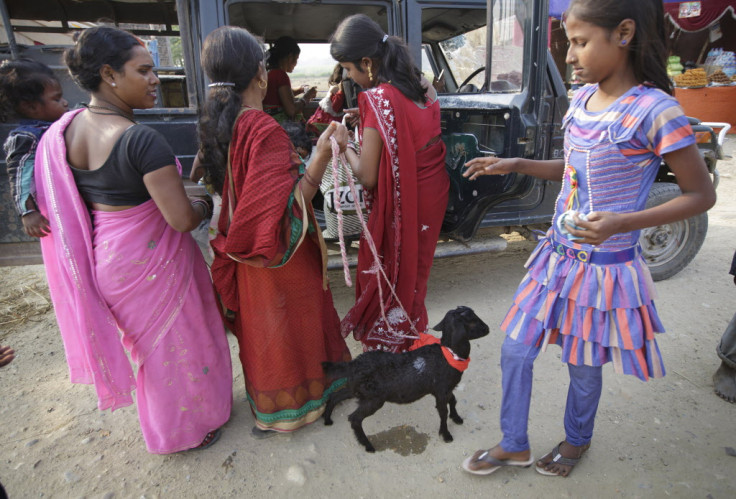 A temple in Nepal has called an indefinite halt to what was the world's biggest animal sacrifice event held every five years, since 265 years.
The Gadhimai festival held last in November last year saw 2.5 million devotees behead an estimated 200,000 goats and water buffaloes over two days in return for good health and happiness.
The next festival is due in 2019.
"We have decided to completely stop the practice of animal sacrifice," Motilal Prasad, secretary of the Gadhimai Temple Trust, which organises the celebrations, told AFP.
The decision follows hectic campaigning by Animal Welfare Network Nepal and Humane Society International/India.
Gauri Maulekhi, HSI/India consultant & Trustee, People for Animals, who petitioned India's Supreme Court against the movement of animals from India to the Gadhimai festival, said: "This is a tremendous victory for compassion that will save the lives of countless animals."
The Supreme Court of India's intervention to prohibit the movement of animals from India to Nepal saw a reduction of up to 70% in the number of animals sacrificed from 2009.
It also saw some 100 arrests of those breaching the order.
However, the authorities believe the change will take some time with many opponents seeing the ban as an affront to the region's culture.
"Aided by news media... these campaigners worry so much about the plight of the animals that they blissfully ignore the human suffering around them," journalist Deepak Adhikari wrote in The Guardian, while proposing gradual reform.
Worshippers from Nepal and India travel to Bara District, about 100 miles south of the capital Kathmandu, to take part in the festival.
The majority of Nepal's population practise Hinduism while Buddhism and other beliefs also co-exist.
More about animal sacrifices