Super typhoon Nepartak made its way along the Philippines and Taiwan to China on 9 July, where it caused severe destruction and damage to property. At least six people were killed due to the storm and eight others are missing.
Powerful winds of up to speeds of 234km per hour and heavy rains led to landslides and floods in the Fujian and Jiangxi provinces. According to the local flood control office, more than 420,000 people were forced to evacuate the area. A number of buildings collapsed and power stations were left damaged leaving large areas of the region without electricity.
More than 1,900 houses were destroyed and 49,000 hectares of crops damaged. As many as 300 bullet trains and nearly 400 flights were cancelled.
On 8 July, the storm hit Taiwan where it was said to be even more powerful. Three people were killed and 311 others injured in the first typhoon of the season, which Tropical Storm Risk, an organisation that forecasts storms, had rated as category-five (top of the scale).
Meteorological authorities have issued a warning that the typhoon is expected to get worse in the coming days. The East Asian region is prone to typhoons during the period from January to June but the delayed onset of the season has led many to believe that this year will see fewer storms.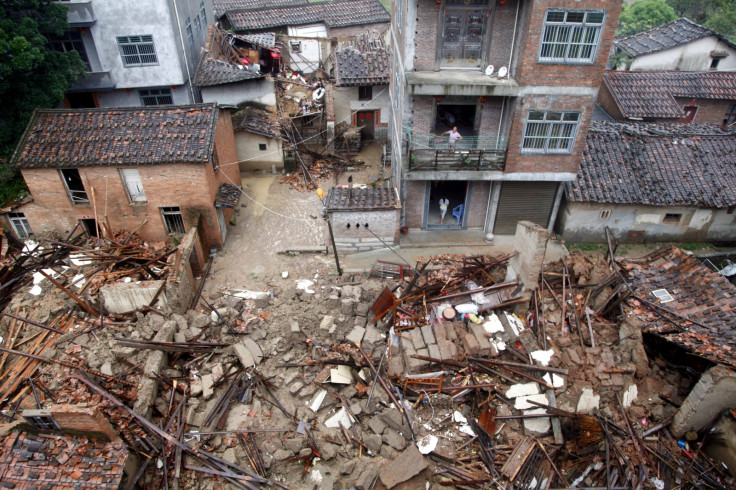 "The data show that the first six months are not the active period for typhoons. So it's not reasonable to jump to the conclusion that fewer typhoons will occur when there are no typhoons in the first six months," said Zhou Bing, chief engineer at the National Climate Center, adding that the governments should put more effort into preparing for the coming months, which may see more typhoon activity.
With the lingering influence of El Nino, China may see fewer typhoons during the summer but because of the coming La Nina, more storms can be expected in the fall.