Beijing has fired live missiles during its ongoing military exercises in the South China Sea ahead of the The Hague ruling. The People's Liberation Army's (PL) naval ships are currently engaged in their biggest-ever live fire drill in a muscle-flexing move against China's adversaries in the heavily contested region.
Warships from the East, North and South Sea fleets have been drafted in to participate in the maritime exercises. A statement on China's ministry of defence website reads: "The drill focused on air control operations, sea battles and anti-submarine warfare."
Images carried by state news outlets show fighter jets and vessels firing off missiles while a submarine emerges from underneath the waters dispatching torpedoes. Beijing says the exercises are routine drills and have no connection to the upcoming ruling at the international arbitration court.
The Hague is expected to pronounce its verdict on Tuesday, 12 July over the territorial claims made by the Philippines challenging Beijing's unilateral assertions over strategic waters. While the outcome is unlikely to favour China, Beijing has made it clear that it will not be part of the legal process and hence will not accept the verdict.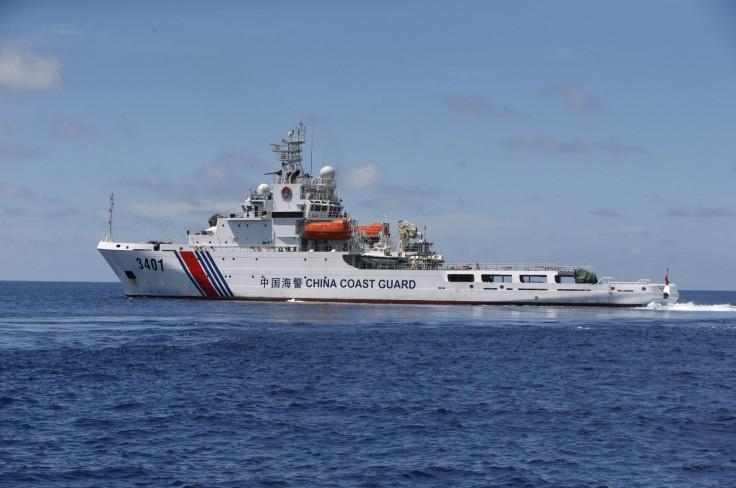 "The PLA has always said its drills do not target a third party. But warships from the South Sea Fleet are playing key roles in the drills, and commanders on-site are all top leaders in the army, hinting that the US Navy was the imagined target," Antony Wong Dong, a Macau-based military observer, told the South China Morning Post. The naval exercises take place primarily around the Paracel Islands, which are also claimed by Vietnam.
Many nations, including Malaysia and Brunei, are claimants to territories in the South China Sea, but China asserts unilaterally that the entire region belongs to it since ancient times. Tensions have recently risen due to such claims and there have been close encounters as well.