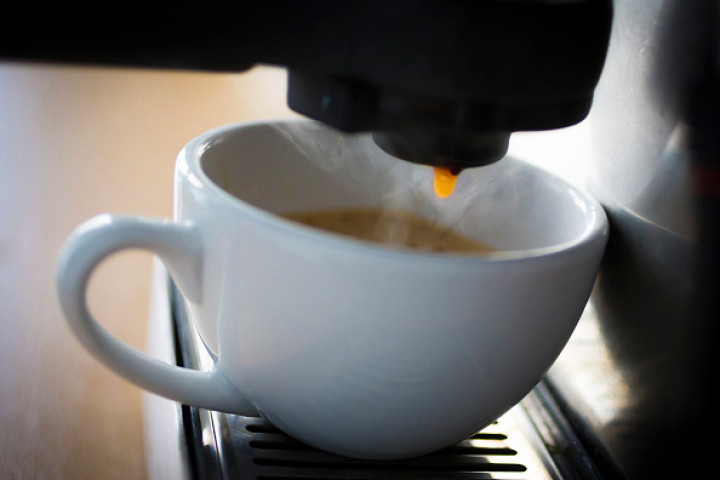 There's an app for everything, including your morning cup of coffee. Nespresso has introduced Prodigio, the first coffee brewer that connects to your Android, iPhone or tablet via Bluetooth and allows you to lazily prepare coffee from the warm embrace of your bed using the Nespresso app. Just keep the water tank filled, replace the Nespresso coffee capsule and you can control when and how it brews from afar.
Besides its innovative remote brewing feature, the app also notifies you when your primo coffee maker is in need of a little maintenance, including when your water tank is empty, when the tank needs descaling and when you're low on coffee capsules – which you can order from your phone as well.
There are three programmable settings on the Prodigio: Ristretto, for a short shot of espresso coffee; Espresso and Lungo, for an espresso with double the water. For an additional $50, you can get a milk frother to make your favourite creamy coffee beverages like lattes and macchiatos.
It still isn't quite the Internet of Things yet – you still have to physically refill the water tank and install your next coffee capsule. But for the tech-savvy or especially lazy coffee-lover, it is a step ahead of the standard coffee brewers that can be set to brew with a timer. The single-cup brewer also has an eco-friendly feature that allows it to turn itself off after nine minutes of inactivity.
Although the Prodigio isn't the only coffee machine on the market with an accompanying phone app, it is the first that uses premium Nespresso capsules to brew your cup of joe.
The latest machine comes at a controversial time for the coffee pod industry with rising environmental concerns about their unnecessary waste and energy consumption. In February, the German city of Hamburg banned the use of coffee pods in government offices. The Prodigio, however, offers recyclable coffee pods that can be returned to any Sur la Table location.
The Nespresso Prodigio is available to order through Sur la Table for $249 (£249), with a milk frother for an additional $50.