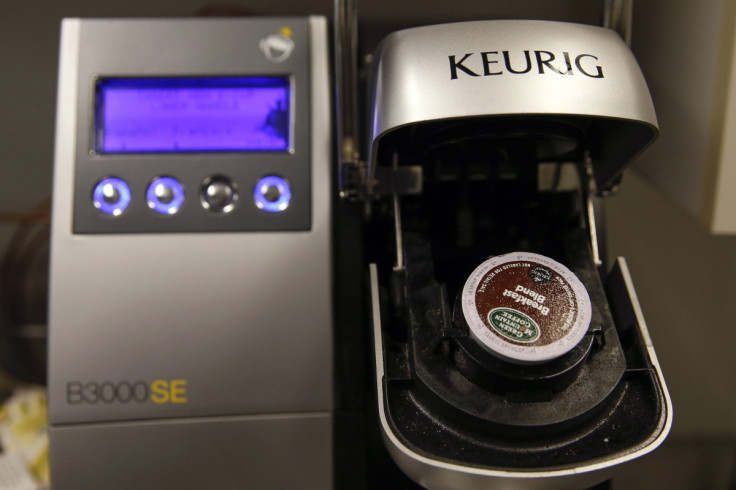 Germany's JAB Holding, the investment vehicle of the Reimann family, has acquired Keurig Green Mountain, the company best known for its K-Cup coffee. The Vermont-headquartered brewing systems and coffee pods maker is being bought and taken private for about $13.9bn.
The £9.3bn (€12.8bn) deal which closed at a premium of 80% will see Keurig's shareholders receive $92 per share in cash from JAB and two minority investors, Mondelez International and BDT Capital Partners. While the former is an American food and beverage conglomerate, the latter is a merchant bank. Coca-Cola, Keurig's largest shareholder with a 17.4% stake, will receive $2.4bn.
Bart Becht, chairman at JAB, said: "[this deal] represents a major step forward in the creation of our global coffee platform. It is a fantastic company that uniquely brings together premium coffee brands and new beverage dispensing technologies."
The deal comes at a time when coffee pods used in creating high-end or "specialty coffee" have revolutionised the coffee market and now, along with artisanal drip brew, accounts for more than 50% of the US coffee market. The pods are the ones that are used in Keurig's coffee machines.
Weak Keurig Sales
The deal comes at a time when Keurig has been struggling to grow its sales after having sold more than 20 million of its personalised brewing machines across the US. Last month, it stated that its annual net sales declined 4% on a year-on-year basis to $4.52bn.
Single-serve pods and various brewing machines constitute 95% of Keurig's sales. Since the beginning of the year, and prior to the announcement of the deal, its shares had plummeted 61%. However, after the new development, it jumped about 72% to close at $88.89 a share on 7 December.
Competition to Nestle
Including the current deal, JAB Holding has spent close to $30bn in the past three years in acquiring beverage companies from instant coffee in Europe to coffee chains in the US. The present move marks the German company's biggest challenge yet to Nestlé's leadership in the consumer coffee market and will take on the Swiss company's high-margin Nespresso brand directly by tapping Keurig's single-serve brewing machines.
In an effort to increase its coffee market share against Nestle, JAB has been aggressively pursuing M&A opportunities for the past three years. It had always lacked an established pod machine to sell. This deal now fills the gap.